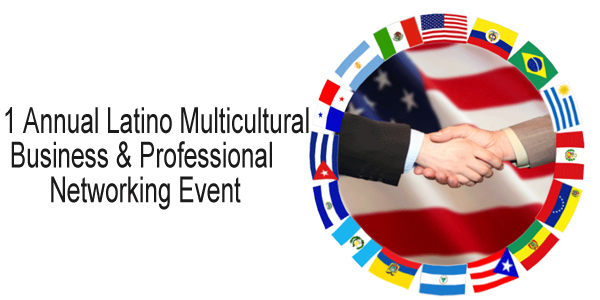 Make plans to attend an intimate after work evening of business networking with Northeast Ohio's Latino Professional Community in business, education, media & marketing, entrepreneurs & government.
Latino -owned businesses in Cleveland and surround areas are growing at a blistering pace, in fact more than twice the national average.  This trend has been sustained for at least the last decade and manifests itself both in the growing number and size of Latino- owned businesses.  During the latest 5-year period for which information is available from the census bureau.
The experts expect that this trend will continue over the next decade.  Latino-owned businesses are expected to increase their total revenue contribution to the economy by 8% annually over the 10 years from 2005 to 2015.   This is more than three times the average growth for all businesses.  What does this mean: Latinos will have more economic clout, employ a greater proportion of the population and purchase substantially more in goods and services than they do today. 
[divider]
1st Annual Latino Multicultural Business & Professional Networking Event
presented by Vocero Latino and LatinoCleveland.com
 Make plans to attend an intimate after work evening of business networking with
Northeast Ohio's Latino Professional Community in business, education,
media & marketing, entrepreneurs & government.
Over 200 Diverse Business and Professionals invited
*Guest List will be Provided*
Featured Guests:
 Welcome by Miss Ohio Latina 2014 Carolina Peguero
Bernie Moreno (President of The Collection Auto Group)
Richard Herman- (author and activist for Immigration reform)
Omar Israel Gonzalez-Pena (PhD student at Ernest B. Yeager Center for Electrochemical Sciences)
Thursday, August 7th
5:30pm – 8:00pm
1414 Riverside Drive
Lakewood, Ohio 44107
SPECIAL EVENT FEATURES
The Nueva Latina Estrella Award presented by Verizon Wireless
Short Program by Featured Guests
Professional Networking
Happy Hour ½ off appetizers and drinks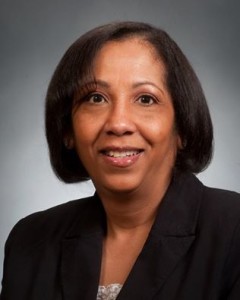 Diana Centeno-Gomez will be one of the speaker About the Nueva Latina Estrella.
Diana Centeno-Gomez is an Aerospace Engineer, SCAN Testbed Mission Operations Lead, at NASA John H. Glenn Research Center Cleveland.
 About the Nueva Latina Estrella Award recognizes emerging professional leaders who embrace diversity, integrity and creativity, while achieving success in one of the following categories: Business, Community Service, Education or Technology.
Nominate your Latina Estrella today and she could win $1,000 prize and 4G LTE Smartphone from Verizon Wireless. 

Log on to LatinoCleveland.com for your nominations.
The Keynote Speaker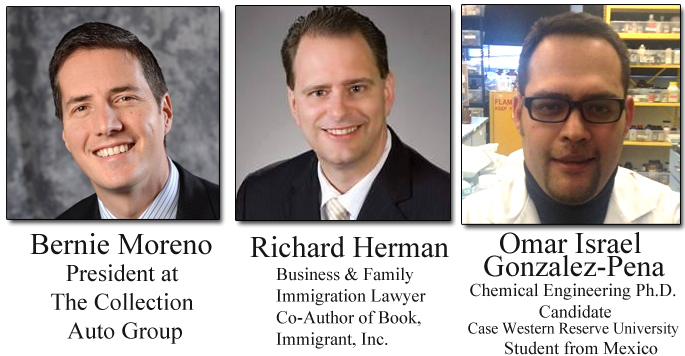 Attendee List
Vocero Latino  Ivan Gomez –Mexico
Latino Cleveland  Myra Rosario –Puerto Rico
Gerardo Encinas/ Miguel Estrada: Co Propietarios de El Campanario Events and Photography –Mexico
Claudia Quintero Quintero Tax Multiservices –Mexico
Ruth Rubio Club Azteca- Mexico
Liliana Ortega International customer service –Mexico
Erick Garza Mexican Film Maker- Mexico
Ray Galindo Financial advisor- Mexico
Lidia Soto Technician/Mechanic at EYE Lighting International/ Painesville- Mexico
Frank Krajennke Latino Lawyer- Mexico
Angel Galvan Galvan Concepts Mexico
Michelle Montoya Manager at La Mega 87.7 fm Cleveland –Mexico
Miguel Pimentel -Inside Sales Consultant for Cleveland Browns –Mexico
Michelle Montoya Manager at La Mega 87.7 fm Cleveland Mexico
Miguel Pimentel –Inside Sales Consultant for Cleveland Browns Mexico
Rosa Cristina Jaramillo Owner of CJ House Keeping Services- Mexico
Alberto Señoritas Bonitas Restaurant- Mexico
Carlos Guzman Owner of El MAYA Restaurant Mexico
Lupita T Hermandez  Mexican Community Organizer Lorain- Mexico
Eli Padilla Eli Irrigation LLC Construcion  (Painesville) Mexico
Juan Ramirez Photographer Painesville- Mexico
Brigido Soto Alliance Center Event –Mexico
Adrian   Owner of  2 fronteras Restaurant- Mexico
Juan Gonzales   Wholly Frijoles Restaurant-Mexico
Jose Arcelio Andrade  Food service to ethnic restaurant and manufacturing corn and flour tortillas –Mexico
Francine Torres Sales Representative for Erie Title Agency, Inc.  –Mexico
Bernardo Lozano Latino Business Solution- Mexico
Misael Mayorga  Furniture Store Owner Painesville- Guatemala
Leo Hernandez  J.A.T Construction LLC- El Salvador
Bruna Alves Pinto Brazilian food catering (Borogodó da Bru) Brazil
Suzana Figueira Mental Health Counselor-Brazil
Carla Flood Azul Cleaning – Brazil
Aline Washington International Relationship Coordinator-Brazil
Cristina Araujo McCarthy Interior Design Dept Chair at Virginia Marti College of Art and Design –Brazil
Carlos Barranca Pronto Taxes-Peru
Isabel Galvez IG GLOBAL SOLUTIONS-Peru
Alicia Guardia (from Guardia Law Firm, LLC –Peru
Alfonso Zubizarreta President of International Strategy Hyland Software –Peru
Cesar Mugaburu Owner of Nazca Restaurant –Peru
Robin Boyd Essential Accounting, LLC – Domincan Republic
Madeline Corchado  HR Director en Cleveland Public Library System- Puerto Rico
Shaleika Vargas Vargas Law LLC- Puerto Rico
Gilbert Ruiz –El Barrio- Career Consultant. Puerto Rico
Mariah Howard Writer/Model Cleveland- Puerto Rico
Maria Anderson Candidate Ohio State Representative- Puerto Rico
Victor Ruiz Executive Director at Esperanza, Inc Puerto Rico
Luis Cartagena   GC Partnership and MBDA Cleveland Business Center –Puerto Rico
Alberto Rodriguez Juliet Sky Wine- Puerto Rico
Hiram DeJesus  Patriot Development Group –Puerto Rico
Zyra Ramos  Journalist Writter- Puerto Rico
Brendalee'se Santana    Insurance Agent State Farm Puerto Rico
Zulma Ramos     Zulma Massage Therapy Puerto Rico
Daniel Ramos     Befoundnext – Puerto Rico
Diana Marrero Pinto Lorain County ADAS at Lorain County Government- Puerto Rico
Carol Rivera Modelo Dental Care, Inc –Puerto Rico
Tim Carreon The Carrion Agency – Insurance and Real Estate Services- Puerto Rico
David Rosa Rosa Promociones- Puerto Rico
Jonathan Anderson  Head Fashion Designer Anderson Couture–Puerto Rico
Jose melendez  Vice-Presidente Comite Hispano Americano / Metro Toyota Latino- Puerto Rico
Mariela Campos Co-Owner b*fit Cleveland- Venezuela
Patricia Espino   Co-Owner b*fit Cleveland- Venezuela
Richard K. Levitz, RA R.K Levitz LLC  Colombia
Claudia Y. De Leon  General Manager/Mega 103.1 FM – Columbus Mega 97.7 FM – Cincinnati Mega 87.7 FM – Cleveland La Jornada Latina Newspaper TSJ Media
Iriz Martinez: La Mega 87.7 fm
Vilmarie Perez  La Mega 87.7 fm
Theresa Marie   Fashion Writter
Yasin Cuevas: Project Model Institute
Carolina Peguero Miss Latina Ohio 2014
Ruby Martinez  Miss Cleveland 2014
Michael Bennet Former Publisher and Editor at The Cleveland Jewish News Past: Jewish Community Federation of Cleveland and Cleveland Plain Dealer
Brian Cummings Councilman, City of Cleveland Ward 14
Robert Frost Chairman of the Republican Party of Cuyahoga County
Republican Jewish Coallition      
Cleveland Jewish News
Nickie J. Antonio   State Representative for Ohio House District 13 (Lakewood, and portions of Cleveland Wards 3, 11, 14, 15 and Linndale). 
Daniel J. McGraw Belt Magazine Senior Writer and Author.
Dennis Seaman Dennis Seaman & Associates- Lawyer
Michael Liner Liner Legal Group- Lawyer
Jinisha Patel State Farm Insurance Agent
Neil Keim  Cose
Maria Davila  Cose
Eradin Berrios  Keybank
Elle Berry Elle Management Services Commercial and Residential
Deborah W Hillyer  Crain's Cleveland Business
Richard Romero President and CEO IGM Consulting 
Eben O. (Sandy) McNair, IV  Member at the Cuyahoga County Board of Elections
Mike West Media & voter Education Specialist at Cuyahoga County Board of Elections
Nataly Wos  PHR HR Performance Specialist at RTA
Nancy Mercado  Sr. Contract Compliance Officer at Cuyahoga County
Teri Wang Fashion & Photography and Cleveland One World Festival
Christopher Martinez  President of The Spanish American Committee
 Mike Powers Investment Banker.
Stephan Hamilton  Investment Banker.
LaRick Calhoun, and CEO Monica DeRamus, Chief Administrator2Excel Group, LLC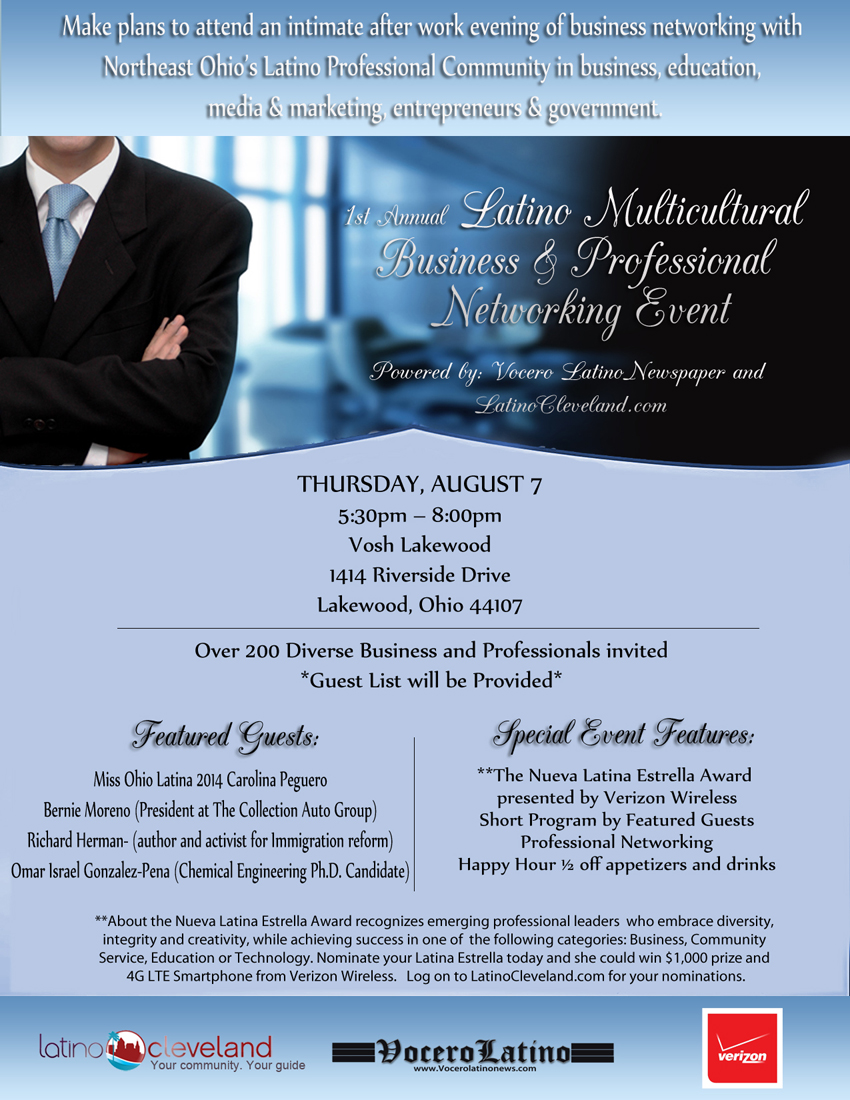 2091 Total Views
1 Views Today
Comments
comments
Powered by Facebook Comments