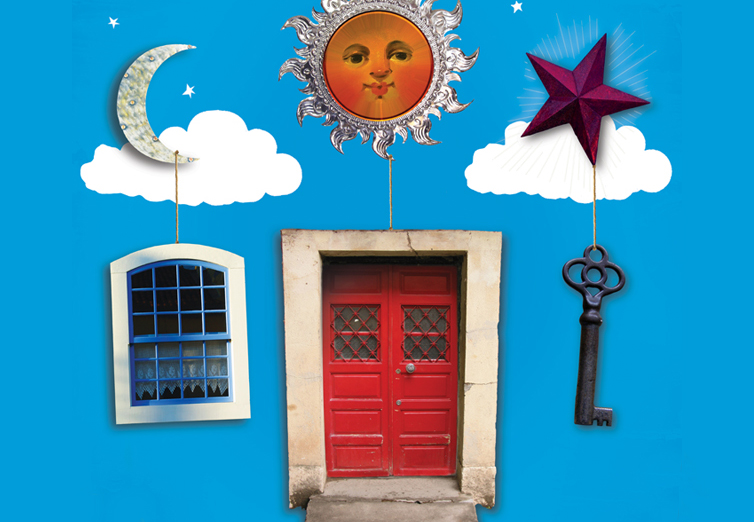 OCTOBER 22-24
Cleveland, OH —Cleveland Public Theatre (CPT) Executive Artistic Director, Raymond Bobgan is proud to announce ¿Dónde Está My Home? (Where is Mi Hogar), the third world premiere production by Cleveland-based Latin American theatre ensemble, Teatro Publico de Cleveland. ¿Dónde Está My Home? was created by the Teatro Publico de Cleveland ensemble and Raymond Bobgan, with Faye Hargate, and will be performed by members of Teatro Publico de Cleveland. The production is directed by Raymond Bobgan.
About the Play
¿Dónde Está My Home? (Where is Mi Hogar) weaves hometown legends, ancestral stories and haunting tales into a story that explores the meaning of home. Is home a place? A memory? A connection? A mother? As the story unfolds, a diverse cast of storytellers spin tales of lost memories, twisted ghosts, ancient trees and hidden knowledge, weaving together a joyful mosaic of what home means to us. Created and written by CPT's Executive Artistic Director Raymond Bobgan and the ensemble cast of amateur and professional performers, ¿Dónde Está My Home? is a creative and poignant celebration of life and connection to community.
Cast and of ¿Dónde Está My Home?
Performing ensemble: Nathalie Bermúdez, Ernesto Luna Camargo, Mόnica A. Cerpa Zúñiga, Liney Cintrόn, Alexander Corona, Jason Estremera, Liz Gonzalez, Dante Fernando Larzabal, Letitia Lopez, Kevin Orozco-Cruz, Gilberto Peña, Magdalena Godinez Ríos, Aida Rivera, Alejandro Rivera, Rafael Rivera, Blanca Salva and Lucia Stone.
Ticket & Show Information
¿Dónde Está My Home? opens Thursday, October 22 and runs through Saturday, October 24 in CPT's historic Gordon Square Theatre, located at 6415 Detroit Avenue, Cleveland, OH 44102.
Performances are Thursday, Friday and Saturday. The evening includes pre-show food and live music at 6:30pm, followed by the ¿Dónde Está My Home? performance at 7:30pm. Stay after the show Friday and Saturday night for a Latin dance party, with music provided by local DJs.
Preshow music on all nights at 6:30pm. 10/22 – Mambo Caliente | 10/23 – Latin Jazz Players | 10/24 – Conjunto Afinque | DJ and Dancing to follow Friday and Saturday performances. 10/23 – DJ Vic | 10/24 – DJ Hector
Tickets are $12-25 general admission. Thursday is Family Night ($12 adults, $6 youth under 18). Students/Seniors receive $3 off on Friday/Saturday night. Purchase tickets at www.cptonline.org or by phone at (216) 631-2727 ext. 501.
**Every Friday is FREE BEER FRIDAY at CPT. Audience members are invited to mingle with the artists after the show and enjoy a drink or two on CPT.**
About Teatro Publico de Cleveland
Teatro Publico de Cleveland (TPC) is a community-based, ensemble theatre group in residence at Cleveland Public Theatre (CPT). Teatro Publico ensemble members collaborate with CPT artists to create and perform plays based in the traditions of Latino culture and inspired by the creativity and life experiences of the ensemble. For more information, visit www.teatropublico.org.
1191 Total Views
1 Views Today
Comments
comments
Powered by Facebook Comments