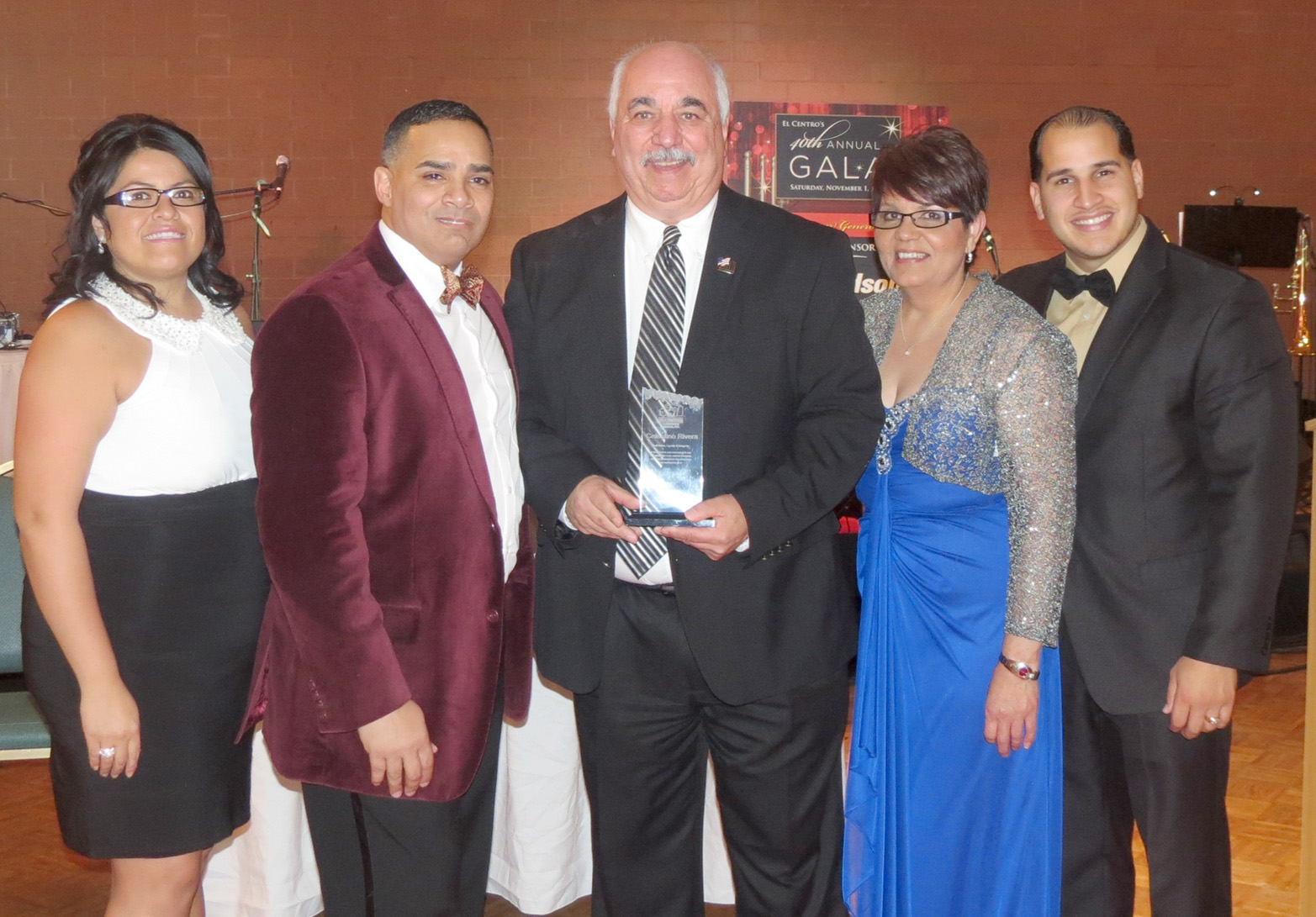 The 40 years gala event was held at Delucas Place in the park in Lorain, Ohio close to 500 people attended this Celebration. The co-host of the event was two of El Centro young leaders, Emanuel Pedraza and Blanca Chavez
Program started with Welcoming remarks from Judy Gonzalez, Senior Customer Services Representative from Nordson Corporation.
Music and entertainment by: Utah Witherspoon, Son Gitanos, form la Mega Flaco Flash and a special performance by 3 of El Centro youth music program.
El Centro celebrated their anniversary and gala by rolling out the red carpet and by spotlighting the people and organizations in support of El Centro and its mission and during the gala program six partners organization received recognition. Victor Leandry executive director of El Centro gave community awards and special recognition to El Centro's board member who served with great honor.
La Familia Award – Sacred Heart Chapel – Fr. William (Bill )Thaden
To Sacred Heart Chapel for their collaboration in leading and organizing the Mobile Consulate of Mexico visit to Lorain Ohio.
Puente Award – United Way of Greater Lorain County -ETO Administrator of the United Way Marcos Cuevas
El Centro began providing the Spanish phone support for the 211 System of the United Way of Greater Lorain County, connecting Latinos to vital services. During the event El Centro officially Launch the Lorain County Bilingual 211.
El Provecho Award – Second Harvest Food Bank of North Central Ohio – Julie Chase Morefield Executive Director.
In collaboration with Second Harvest Food Bank of North Central Ohio, El Centro is able to host a mobile food pantry every third Thursday of the month. At a time of uncertainty, programs like the Mobile Food Pantry are essential. Every month we reach approximately 300 families.
Orgullo Award – Lorain County Board of Mental Health – Executive Director Charlie Neff
For decades, El Centro has been providing representative payee services to individuals with severe mental health illnesses throughout Lorain County as a member agency of the Lorain County Board of Mental Health network. This program has been praised as the best program provided at El Centro by community leaders, funders, and consumers.
El Maestro Award – Lorain County Community College's Adult Basic Literacy Program.- Mary Murphy
Education is the key to a better life. Lorain County Community College and El Centro partnered together to provide that key to our community through GED and English night classes offered at El Centro by the ABLE program.
Voz Award- Mercy Hospital – President and CEO Ed Oley
Last June El Centro entered into a partnership with Mercy Hospital to provide interpretation services through our Adult Supportive Services Program. La Voz award recognizes Mercy Hospital for their commitment to El Centro's mission and their dedication to the improvement of the Latino community's health.
Recognition to El Centro's board member.
Karen Mahan
Amy Garcia
El Compadre Award
Homer Virden, Executive Director of Lorain Metropolitan Housing Authority
Leon Mason- Lorain City, Director of Building and Housing
Celestino Rivera, Lorain City Chief of Police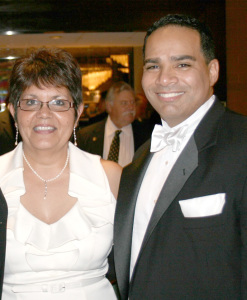 El Centro is a Hispanic-Latino non-profit advocacy organization whose mission is to enhance the socio-economic status of the greater Lorain County community by providing essential social, educational, cultural and community development services.
El Centro provides a wide range of services for the City of Lorain. We currently attain 6 different programs that are to ensure the quality of life for the community and our consumers. The programs include Money Management, Adult Supportive Services, Employment program, Latino Family Violence Prevention, Youth Leadership, El Dorado Senior program, and the PRIDE program.
El Centro is an affiliate of the National Council of La Raza (NCLR), the largest civil rights and advocacy organization in the United States. El Centro is the Midwest affiliate representative, representing over 70 affiliates of Hispanic-Latino organizations in 11 states. El Centro has been a United Way member agency for more than 25 years and has provided help to so many thought out Lorain County. We at the Vocero Latino newspaper congratulate El Centro de Lorain for their 40 years of service to the people of Lorain County.
1349 Total Views
2 Views Today
Comments
comments
Powered by Facebook Comments