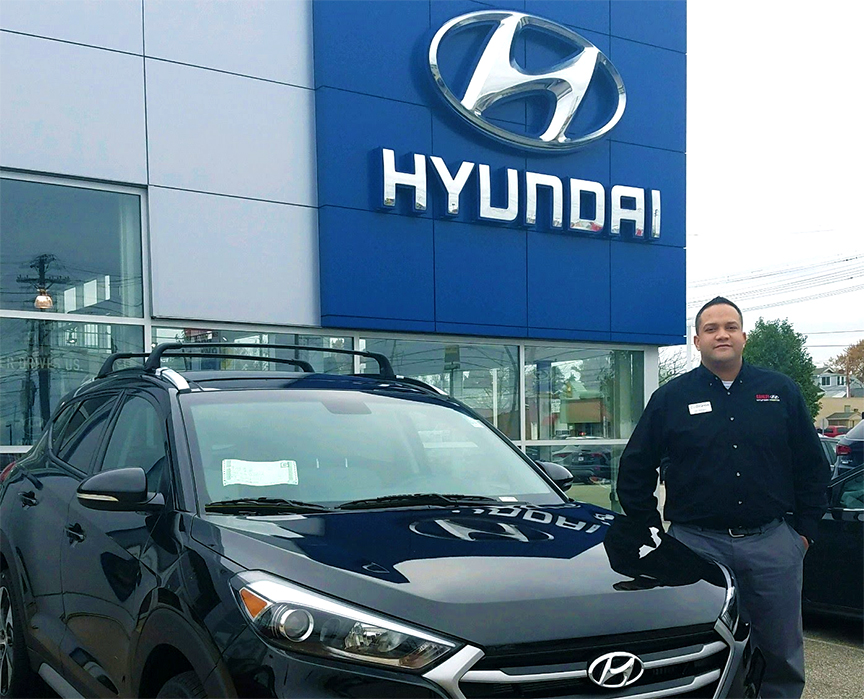 How did you become involved in sales?
I have been in auto sales since 2002. When I first started I'm was bilingual sales associate for a different dealership. In my first interviewed the manager ask me"do you have any sales experience?" I told him, no,but that I am bilingual and with that answer I was given an opportunity to work. The manager made a deal with me asking me to sell 12 cars in 30 days. The next month I had a goal of selling more than 12. I ended selling 23 cars and had a couple appointments set up couple more for next month. That is how I started in auto sales and have been doing this ever since. I love it.
Do you see many Latinos in sales position, particularly in the auto industry?
I'm starting to see more now. That is good for Latinos cause of the language barrier it's more comfortable a latino to deal with another Latino.
Do you believe you can relate to a latino better for being a Latino than a non– latino..
Yes, because sometimes is easier to speak Spanish to each other and a latino sometimes feels more comfortable speaking Spanish.
Are there opportunities for Latinos in auto sales?
Yes, the opportunities are there for Latinos in the auto sales industry because the latino feels more comfortable speaking to a latino especially if there is a language barrier.
Would you recommend Latinos work in the sales industry?
The sales industry is not for everyone but if they are willing to spend the time and the will to learn and to take chances, yes I would tell them that it's worth the risk.
How does Ganley welcomes latino employees?
Ganley welcomes not just Latinos but all races to apply and to try as long as they have the will to learn and be successful. Welcome, come give it a try!.
235 Total Views
1 Views Today
Comments
comments
Powered by Facebook Comments