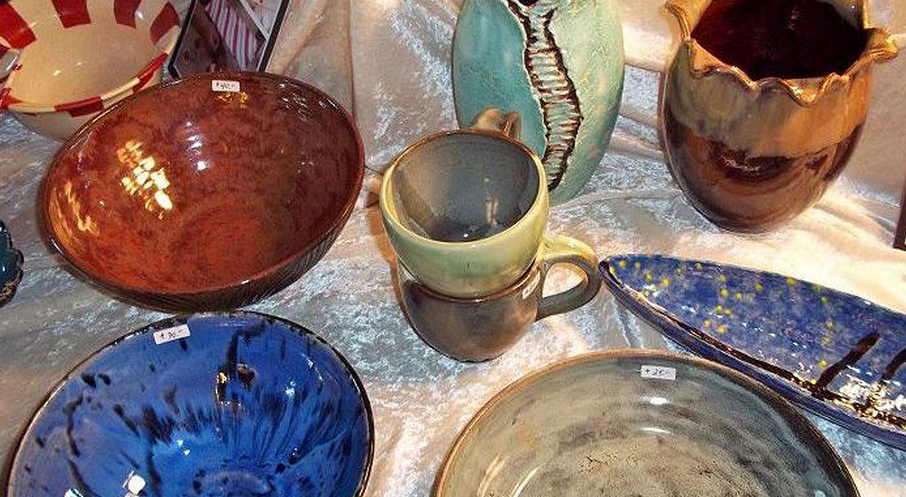 CLEVELAND, OH  – Cleveland is well known for its vibrant art & culture scene. More artists are thriving in Northeast Ohio, making it an amazing community for artists and buyers. In September, the Avant-Garde Art & Craft Show will be making its way back to Chagrin Falls for a two-day event this year on September 12th and 13th.
This local favorite event will feature nearly 100 handmade-juried artists and crafters selling their items. Avant-Garde Art & Craft Show's founder, Becki Silverstein, is proud of the show's growing popularity and credits it to the fact that the show is what she describes as "More Pintersty, less Puffy Paint!". "I think our show is a unique addition to Cleveland's growing art scene. The different vendors have made it possible for us to create a popular indie arts/crafts event that the public really responds to when they visit. We've been producing this show throughout Ohio for almost five years now, and each year it still continues to grows more and more popular because of the wide selection of goods!" said Silverstein.
Keeping with the Avant-Garde theme, this year's show will feature a wide variety of goods like artisan bath and body products, modern and classic art, jewelry, air plants, fashionably crafted purses, home goods, funky scarves, clothing and more!
In addition to providing the Cleveland area with a fun indie inspired craft market, each of the Avant-Garde Art & Craft Shows supports a local charity. A part of the Chagrin Falls show proceeds will benefit the American Heart Association's Annual Heart Walk in Cleveland.
This year's Chagrin Falls Fall Avant-Garde Art & Craft Show will be held at the Federated Church- Family Life Center located at 16349 Chillicothe Road, Chagrin Falls, OH 44023 on Saturday and Sunday September 12th (10am-5pm) and 13th (11am-5pm). Tickets are $3 at the door and children under 12 are free. For more information on this event or for interviews and hi-res photography, please contact Becki Silverstein at becki@ag-shows.com.
###

The Avant-Garde Art & Craft Shows are based around Ohio year-round. They feature an eclectic selection of the area's most talented artisans and crafters. A portion of all proceeds goes to charity at each show. To learn more about the Avant-Garde Art & Craft Shows visitwww.avantgardeshows.com, or via Twitter and Instagram @AvantGardeShows, on Facebook at Avant-Garde Art & Craft, and on Pinterest and LinkedIn.
791 Total Views
1 Views Today
Comments
comments
Powered by Facebook Comments