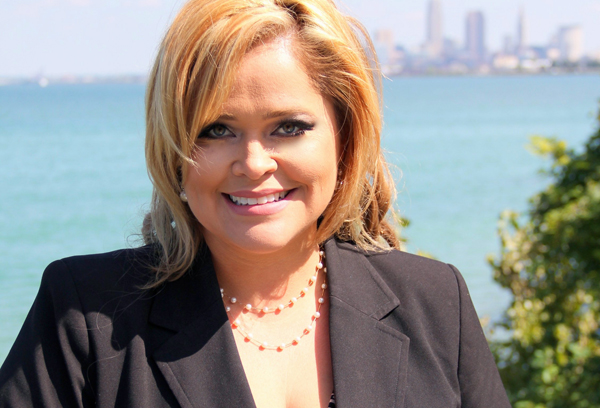 By Ivan Gomez
The Republican Party has been working overtime to try to make inroads into the Latino community. Female voters are also a priority if the GOP wants to be successful in the future. Maria Anderson Case Western Reserve Law School Graduate is the Republican Party endorsed Candidate for State Representative District 13 (Lakewood, Linndale and Cleveland Ward's11,15, along with parts of wards 14 and 3). After winning this election she will become the first ever Latina elected to the Ohio General Assembly.
Why did you decided to run for office?
Time comes with change and as a resident of the area I felt a lack of Representation. I also wanted to give to my community to ensure that northeast of Ohio is a place where people and families can stay and enjoy all that it has to offer.
What do you think you can do that the State Representative now is not doing?
I will be the voice of the people that has been underrepresented for the last few years.
Can one person as a State Representative really make a difference?
Yes, absolutely, one person can make a difference. I will make sure that I make a difference by working with both Republicans and Democrats on issues that affect my community and the State of Ohio.
What skills and knowledge you will bring to the position that will make you effective?
I bring legal knowledge since I have a Juris Doctor from Case Western Reserve University School of Law. As a former business owner I understand the struggles related with entrepreneurship. Additionally, I have experience in the private and non-profit sector. Finally, I continue to enhance my skills and knowledge through my participation with civic organizations and churches.
What are your plans to make sure you stay in touch with those who you represent?
I plan to continue to win the trust of the people I represent by continuing to visit them at their homes, community events and places of worship. Will also continue the dialogue with residents and local officials to ensure that I am aware of the needs of my community. Finally, will make sure that my staff understands that staying in touch with those that I represent in one of my top priorities.
874 Total Views
1 Views Today
Comments
comments
Powered by Facebook Comments