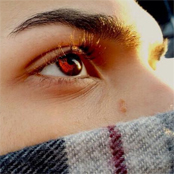 In the dimly lit basement of Guide to Kulchur, a small bookstore in the heart of Cleveland's Gordon Arts District, I sat shoulder to shoulder with dozens of inner city youth gathered in the name of self-expression. One by one, teens between the ages of 13-19 years of age, emerged from the crowd to speak into a microphone, sharing some of their most intimate original poetry in a room full of supportive listeners. In an evening packed with powerful poems and high-energy applause, young Clevelanders were given the chance to tell their story. This event marked the first in a series of 16 poetry slams entitled "One Mic Open."
Local poet Eric Odum serves as a host and organizer for the One Mic Open series. The 23 year old was a three time member and two time coach of Cleveland's International Youth Slam Poetry team and has been making waves through writing and performance poetry for years. Odum saw a need for a sustainable space where youth could come to perform their poems on stage competitively or as a part of a non-scored open mic. Having graduated from the Cleveland School of the Arts, he decided to reach out to creative writing instructor Daniel Gray-Kontar and "The Concrete Orkids", a group of creative writing students from CSA who have hosted several successful poetry slams. The name of the group itself is a play on words referring to the orchid flower, which is one of the most widespread flowering families; a nod to the diversity and beauty of young artists blossoming in a concrete jungle. With help from the Orkids, Odum was able to acquire the proper venues and equipment needed for this new slam series. The title, One Mic Open, was taken from a previous Orkid event that had already established a growing following among youth in the city. According to Odum, this was an opportunity for One Mic Open to expand beyond the CSA community, maturing into something more broad that all could enjoy.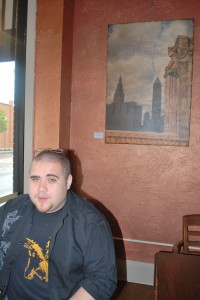 During my experience at the first One Mic Open event, I was overcome with a strong sense of community. Youth poets performed emotionally charged pieces on topics ranging from gender and race, to love and spirituality. Each speaker seemed to offer the audience a pure and uniquely honest piece of themselves. Odum revealed to me that he is of Puerto Rican and Irish descent but as I looked around I saw people of all colors cheering on peers between poems no matter their appearance, style, or level of eloquence. At one point, a young lady had forgotten the words to her piece which prompted the crowd to begin snapping fingers as a show of encouragement. The atmosphere of the event has a way of pulling people in- the more you listen, the more you want to contribute.
Overall, Odum is pleased with the response from the community and followers of One Mic Open. The group has currently been discussing the possibility of preparing a team for Brave New Voices, a national poetry competition for the youth. Whether it leads to a BNV entry or not, Odum has expressed that the main goal is to encourage artistic development among the youth by inspiring them to write and giving them a place to share. The One Mic Open poetry series was made by the youth for the youth and is a testament to the idea that with dedication and the right support system, anything is possible.
Upcoming One Mic Open events:
June 20th Lake Erie Inc 2843 Washington Blvd, Cleveland Heights
July 5th The Root Café 15118 Detroit Ave, Lakewood Ohio
July 18th The Coffee House @ University Circle 11300 Juniper Road, Cleveland, Ohio
August 1st Loganberry Books 13015 Larchmere Blvd, Cleveland, Ohio
August 15th Coffee Phix 4441 Mayfield Road, South Euclid, Ohio
Participants Slam: 13-19 years old
Open Mic: 13-21
Audience: 0-Eternity
$3.00 for Students
$5.00 for adults
FREE for all slammers and open mic participants
For more information visit the Concrete OrKids FB page: http://www.facebook.com/ConcreteOrKids
OR
Email EricMOdum@gmail.com 
954 Total Views
1 Views Today
Comments
comments
Powered by Facebook Comments