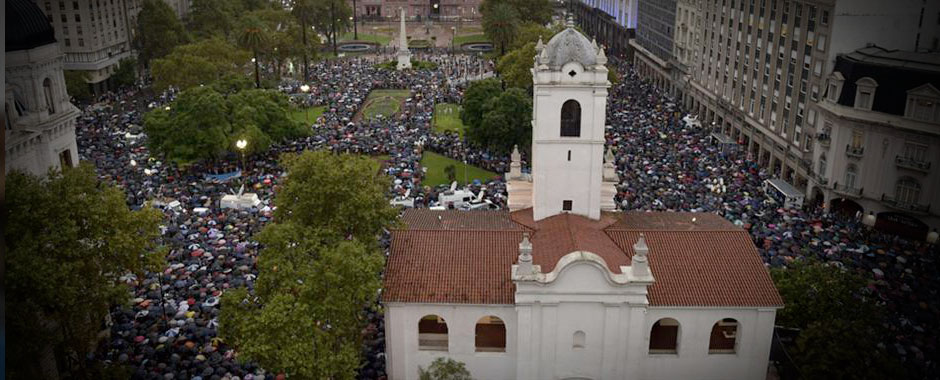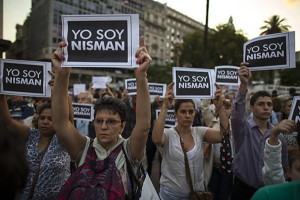 El fiscal argentino  Alberto Nisman, que fue encontrado muerto en su apartamento después de investigar un ataque terrorista durante décadas, quería que la presidenta de dicho pais,  Cristina Fernández de Kirchner  fuera arrestada por encubrir a los responsables.
Según The New York Times, una orden de arresto contra Fernández fue encontrada en la basura en su casa. El fiscal tambien pidió la detención del canciller argentino, Héctor Timerman. Y acusó a los dos de encubrir la participación de Irán en el bombardeo de la AMIA, una organización judía en Buenos Aires. Fue el peor ataque terrorista en la historia argentina, donde 85 personas murieron.
En un informe donde detalla las conclusiones de su investigación, Nisman dijo que Kirchner y Timerman protegieron los bombarderos, que al parecer fueron financiados por Irán. Así lo hicieron, dijo Nisman, para asegurar un acuerdo , un intercambio de  petróleo entre Argentina e Irán.
Nisman , documenta en un informe las llamadas telefónicas entre dirigentes argentinos e iraníes, sobre los cuales se hicieron negociaciones secretas. Las llamadas fueron interceptadas por la inteligencia argentina y muestran que el gobierno trató de desviar las sospechas detrás del atentado a la AMIA. Otra intercepción muestra negociadores hablando de formas de colocar la culpa de los bombardeos sobre los grupos de extrema derecha y activistas.
The Times señala a su vez  que los representantes del gobierno de Cristina Fernández de Kirchner quisieron cambiar las sospechas lejos de Irán con el fin de acceder a los mercados de estos y  aliviar  asi los problemas energéticos de  Argentina.
Nisman estaba a punto de presentar el informe de 289 páginas a la legislatura de Argentina antes de ser encontrado muerto en su apartamento. Al principio, la línea oficial era que su muerte pudo ser un suicidio.
Los argentinos salieron a las calles en protesta. Y después de un silencio, la presidente Fernández aparecio en cadena televisiva a todo el pais vestida de blanco y sentada en una silla de ruedas.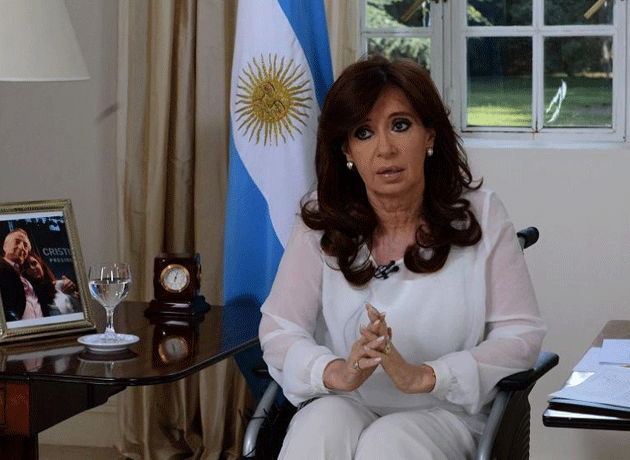 Ella admitió que Nisman fue probablemente asesinado y culpó  sin escrúpulos a los agentes de inteligencia.  Y tambien anunció que iba a disolver por completo a dicha agencia de inteligencia de Argentina.
El pueblo Argentino, pidie justicia, "Yo soy Nisman", el lema para identificarse con esa muerte injusta de una persona que quiso hacer justicia por los caidos en el atentado mas grande de su pais.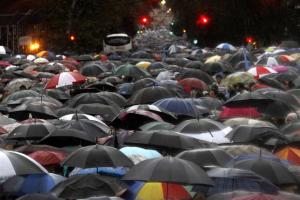 ENGLISH VERSION:
The Argentine prosecutor Alberto Nisman, who was found dead in his apartment after investigating a terrorist attack for decades, wanted the president of that country, Cristina Fernandez de Kirchner  arrested for concealing the responsables.
According to The New York Times, an arrest warrant against Fernandez was found in the trash at his home. The prosecutor also ordered the arrest of Argentine Foreign Minister Hector Timerman. He accused the two of covering up Iran's involvement in the bombing of the AMIA, a Jewish organization in Buenos Aires. It was the worst terrorist attack in Argentina's history, where 85 people died.
In a report , Nisman,  said that Timerman and  Kirchner protected the bombers, who apparently were funded by Iran in an exchange for oil between Argentina and Iran.
Nisman, documented telephone calls between Argentine and Iranian leaders, on which secret negotiations were made. The calls were intercepted by Argentina intelligence,  showing that the government was behind the AMIA bombing. Another interception shows negotiators talking about ways to place the blame for the bombing to far-right groups and activists.
The Times points out that the government of Cristina Fernandez de Kirchner wanted to change the suspicions away from Iran in order to access to there markets and  alleviate the energy problems of Argentina.
Nisman was about to present the 289-page report to the legislature of Argentina before he has being found dead in his apartment. At first, the official line was that his death may be suicide.
The Argentines took to the streets in protest. And after a silence, Fernandez appeared in television network all over the country dressed in white and sitting on a chair ruedas.
She admitted that Nisman was probably killed and blamed unscrupulously to the  intelligence agents. And also announced she would dissolve completely the Argentine intelligence agency.
Argentina, wants justice, "I am Nisman" the slogan that people use to identify themselves with the death of a person who wanted justice for those who died in the biggest attack in his country.
1296 Total Views
4 Views Today
Comments
comments
Powered by Facebook Comments