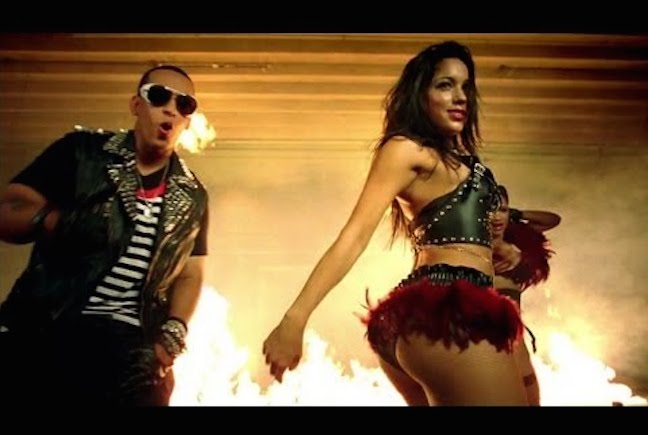 Children are large consumers of music. Like to sing and dance to the rhythm of the most catchy songs, and reggaeton is certainly a genre that invites you to move the skeleton. They sing the lyrics of the songs while they don't understand even a quarter of what they mean, but when I listen to my daughters singing "I want to do mischief with you", "you're rather hard, I can not contain" get me the creeps. Through tablets and smartphones have access to endless lists of the most-heard reggaeton. One video behind the other images of explicit sex and letters that are not just naive. We grew up listening to Miliki songs, but our children listen to reggaeton!
Do your children hear this kind of music? It is possible that, or who ever has heard it, because even if we want to avoid it, it sounds there where we go. We give seven powerful reasons why children should not hear (and see) reggaeton. Seven reasons why, at least to me, I like my daughters to listen to it. For the record, I have nothing against this music, and that I enjoy much dance, but I don't think it's a content suitable for children.
Explicit sex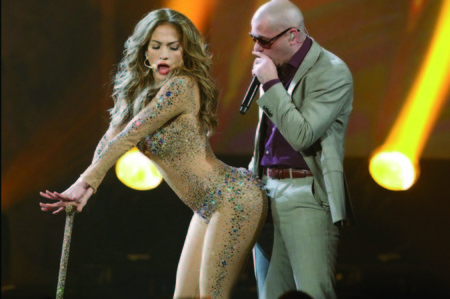 The sexual content are a constant in the reggaeton videos. In all them (or almost all) there are some sex scene, groping or perreo, and does not seem the type of images that a child should see. No time warns that the content is not suitable for minors. We see them on TV at any time, in videos, online…
Materialism
Cochazos, mansions, luxury, gold chains clothing… The hallmark of the singers of reggaeton, or at least of the characters who star in the videos, is based on elements how to dress, speak, music listening and also in the possession of material objects. How much more money you have, the more cool you are. A value that I don't like to instill in my children.
Contempt for women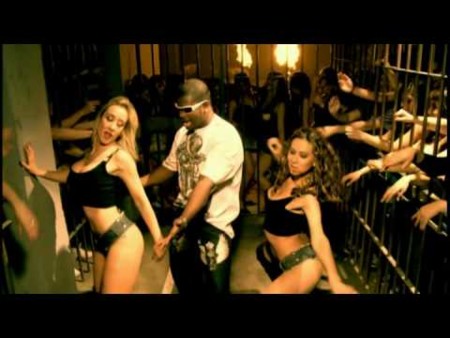 The woman is reified. We are critical of the Barbie, but not talk about women who star in reggaeton videos. They are statuesque women, with perfect bodies, generous hips and front, yet very well placed to meet the needs of men as sex objects.
Most of the time are women who cheat their partners, seduced by one guy more "ready and sexy" than the "stupid" from her husband. They even have power of decision. They are seduced and are delivered. They are manipulated.
The form of dance it
Reggaeton is a very sensual and hot, catchy rhythm for dancing. Sports kids and copy the dance form seen in the videos. Thus, it is not difficult to find online videos like that you see down children "dog" to the beat of the music. Up to are often parents who encourage children to make these obscene movements.
Hot lyrics
Have you ever stopped to listen to the lyrics? The pace is so catchy that sometimes we ignore the letters, and that is the perception of children, but although they may not understand them yet and are not influenced by them, they are very strong.
Some example: "come, give me on the bed, my horniness, for your body to satiate you, don't feel alone, nor be afraid, that I want to punish you", "Daddy, give me what I want!", "Gata traicionera, is going to be my prisoner, sail tag where you want, and whatever"
Since titles can insinuate the lyrics of the songs: "Noche de sexo", "Gata fiera", "Me these tempting", "Desnudemonos", to name a few.
The effects in adolescence
When people hear certain music genre they feel invaded by these feelings. In adolescence, when exploding hormones, the children feel identified with this type of musical content. In countries where reggaeton is the most listened genre has been linked this phenomenon toearly pregnancy in adolescent girls.
On the other hand, a study that has investigated the direct relationship between the musical tastes and the intelligence of adolescents who did tests for admission to the University, came to the conclusion that reggaeton fans have an IQ lower than the rest.
It is not "just music"
The music is not only a pastime. In 81% of households listening to music every day. After exercise and watch TV is the favorite activity of children.
Music is one of the main elements for the cultural formation, and has great influence on the behaviors and emotions that humans reflect. It is an learning tool, therefore who listen to our children should concern us. The psychologist for UNICEF Francisca Morales says that "just as we care about the health and the education of the children, must deal with the right to recreation: music gives children cultural identity".
I believe that there are reasons very powerful to ask the kind of musical content that our children consume. As well as we are worried what they see on television or toys to play, why is that music was not concerned in the same way?
2698 Total Views
2 Views Today
Comments
comments
Powered by Facebook Comments