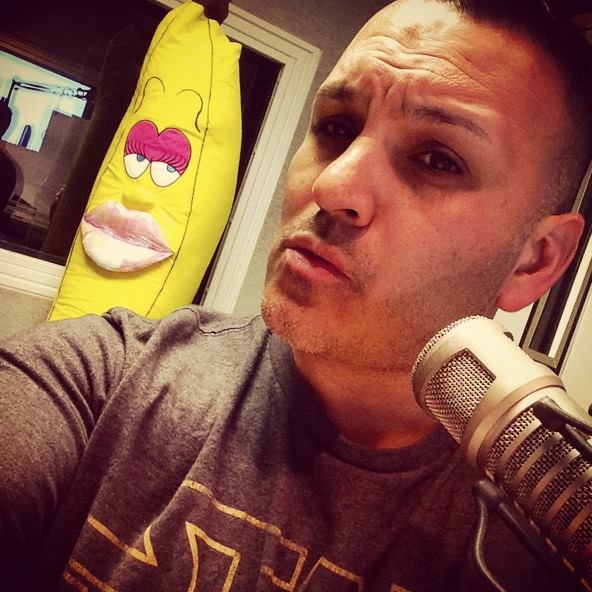 By Ivan Gomez
The inspirational career story of Cleveland radio personality Allen Colón, shows that if you absolutely want something, nothing can stop you! Cleveland native, who majored in Psychology at Cleveland State University, always had a passion for music. With an early career as a club DJ, to hosting & directing a popular Latin TV show, to becoming "the voice of the people," on the airwaves
What was your first job in radio? Early influences?
(Hmmm I think it was sitting in my Grandmothers kitchen, (I might have been between 6 or 7 years old,) trying to mimic the radio jock who was on the air, saying their CALL Letters as cool as they did. lol) But, in the industry, early college at John Carol at WUJC.
What led you to a career in radio? Was there a defining moment that made you realize "this is it"?
Always been a fan of GOOD radio. If the music is programmed right, flows, and the jocks seem genuine- I'm HOOKED! (Love how certain radio personalities have a real connection with their listeners. Almost like eavesdropping on old friends who are laughing and telling funny jokes.)
How do you develop yourself, to evolve as a person on the air?
I'm a student of the game. Any chance I get, I'm in the studio trying to perfect my craft! I listen, observe and respect the people who have already paved the way to where the business is at today. I try my best to learn EVERYTHING. But most importantly, I have fun. Radio is FUN.
Do you listen to radio in other places?
Of course, I listen to my peers in other stations, ALL radio people DO IT! lol I like hearing other people'a vibes and their approach on other formats.
In your opinion, how much we have progressed as a Latino community in Cleveland?
The Latin community is growing here which is cool. We just need to KEEP encouraging & supporting each other. (Instead of visiting one of these National "Fast food chains," spend some time at a local "Mom and Pop" business.
What kind of music do you like?
Being in the business, I've come to APPRECIATE all types of music genre. Especially if it can get ALL AGES to move at the same time… I'm all about it!! (EX. play a classic track from "El Rey" Tito Puente & "La Reina" Celia Cruz… (WHHHAAAT??) Sit back and watch people get down! (Its a BEAUTIFUL sight.)
Radio has gone social and visual. It also means that a 24-year old girl can now see that her favorite radio host could be her dad! What does it do, to the magic of radio?
Radio with social media attached to it, has been an incredible combo. We are closer to our audience then ever before. We get a better understanding of what they are feeling, what they like and dislike, and most importantly, we get to interact with people of all ages. AND of course at events… how COOL is it to say you hung out and partied with the guy or (girl) on the radio..!
What do you think will be next step in the evolution of radio?
Man it would be real cool to just 'SNAP" our fingers and be PHYSICALLY teleported to kick-ass event! Not just thru periscope or FB live either… lol (Maybe I watch too much SCI-FI movies.)
What does it mean to you to be Latino in America?
(Just as it would apply to any other genre…) Respect. Respect life, respect others… cause in the end the only things that matters are the people you've loved and the people you've helped.
Anything else you want to say?
Follow your vibe, go with your heart. Don't give up on your dreams. (If it were up to some people, I would be in Lima, Ohio doing radio… instead of talking to millions of people in Cleveland.)
ALWAYS BELIEVE in your talents! (We ALL have something we are good at!)
But most IMPORTANTLY… remember this… "Those who are BOLD enough to CHASE dreams are the ones who CATCH them!
1339 Total Views
1 Views Today
Comments
comments
Powered by Facebook Comments