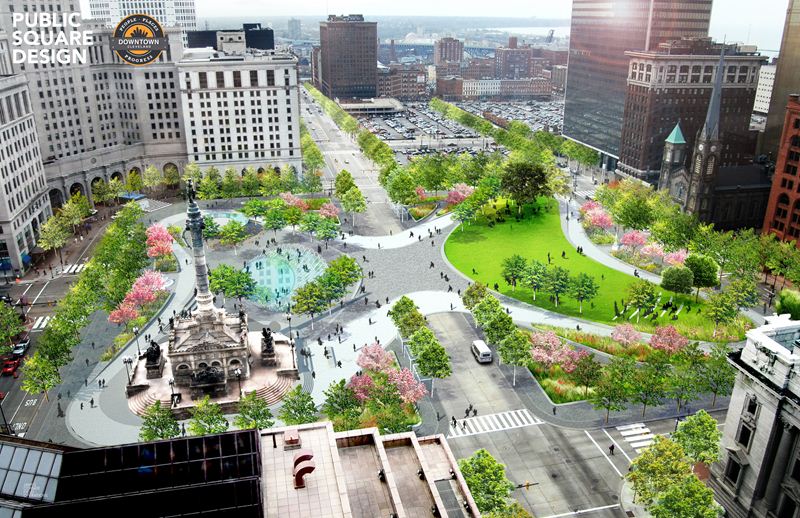 Downtown Cleveland is experiencing a level of investment and national attention that hasn't been seen in years. As Downtown continues to grow as a destination to live, work and play, improvements are being made to our infrastructure, streets and public spaces, most prominet is the Renovation of Public Square. Public Square and all additional improvement projects will continue the momentum we are currently experiencing and create a sustainable foundation for the future of Downtown Cleveland.
Read more about the vision behind Public Square at Grouplan.org.
Community partners are currently finalizing plans regarding street closures that will be shared with the public in the coming days. When complete, Public Square will be transformed into a welcoming, sustainable park that will benefit Clevelanders today and for generations to come.
Downtown Cleveland partners involved in the renovation of Public Square have announced the maintenance of traffic plan that outlines changes to traffic and transit routes during construction of the square. The renovation of Public Square will begin on March 9.
Traffic Changes During Renovation
During the renovation of Public Square, Ontario Street and Superior Avenue within the square will be closed to all traffic. The surrounding Public Square Roadways and Rockwell Avenue will offer access to bus traffic and local vehicular traffic only.
During construction (March 2015 – June 2016), changes include:
Only RTA and necessary property access around Public Square (including valet, garage access, etc.)

Bus stops, shelters and bus layover areas reorganized to accommodate full Public Square closure

All bus routes and transfers remain within one block of Public Square

The HealthLine stop across from Tower City stays open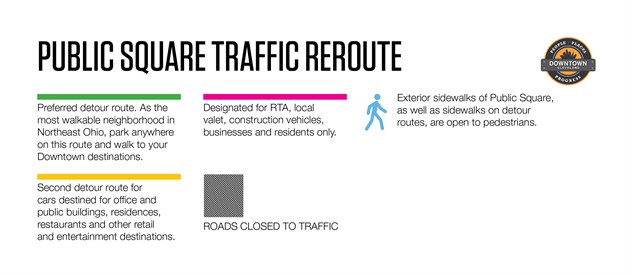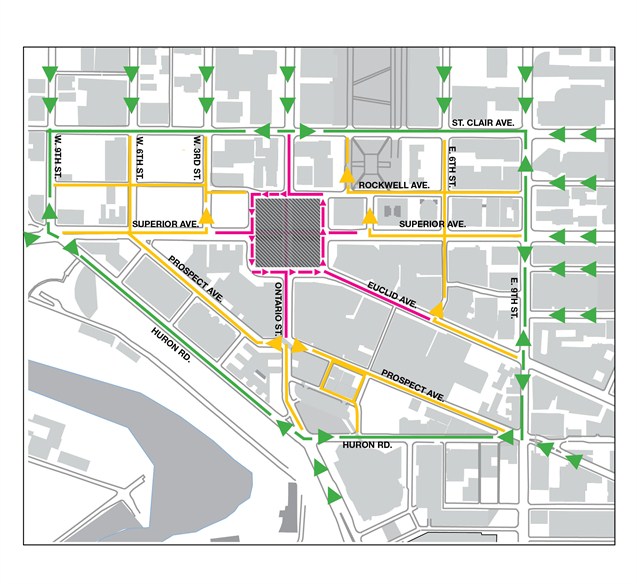 Download this Map and other information here.
The maintenance of traffic plan was created with frequent and in-depth agency coordination with the City of Cleveland Division of Traffic Engineering, the Greater Cleveland Regional Transit Authority (RTA), the Ohio Department of Transportation and the Northeast Ohio Areawide Coordinating Agency (NOACA).
1027 Total Views
1 Views Today
Comments
comments
Powered by Facebook Comments