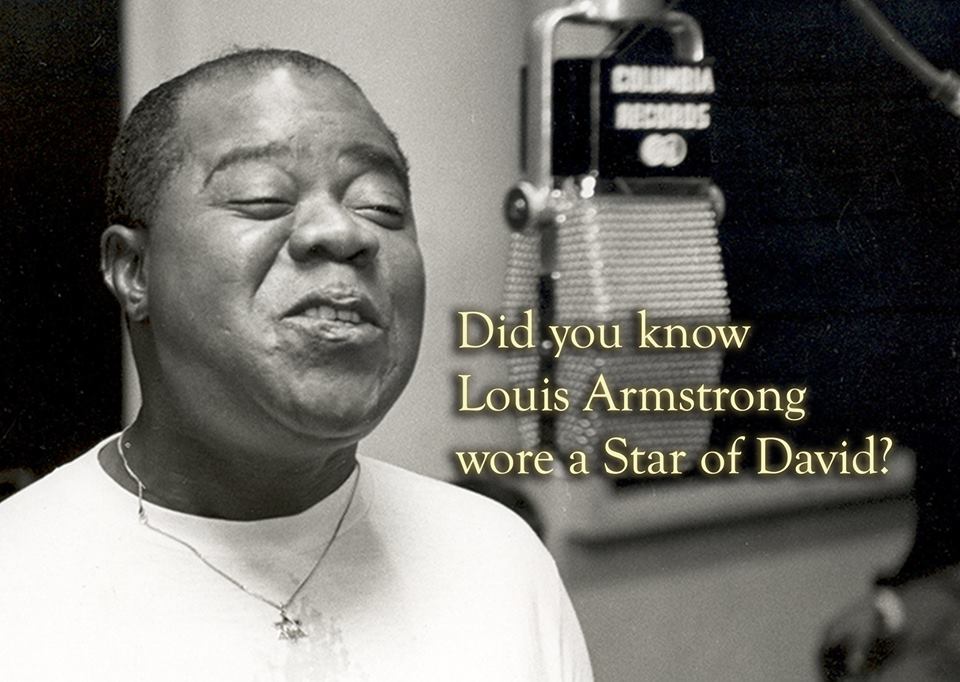 Louis Armstrong, the famous Jazz musician, wore a Star of David throughout most of his adult life.
He did so to honor his childhood neighbors, the Karnofsky family.
"I was only seven years old but I could easily see the ungodly treatment that the White Folks were handing the poor Jewish family whom I worked for… They were always warm and kind to me, which was very noticeable to me — just a kid who could use a little word of kindness."
– Louis Armstrong, 1969
Both Armstrong and the Karnofskys lived in Storyville, New Orleans. Storyville was considered a poor and violent neighborhood, and was commonly referred to as "The Battlefield."
Despite having many problems of their own, the Karnofskys gave Armstrong a job, meals, and even lent him money to buy his first musical instrument.
The family's tzedakah (charity) translated into tikkun olam (repairing the world), since it impacted not only Louis Armstrong, but also the millions who've been inspired by Armstrong's music.
As we move from Black History Month into the Hebrew month of Adar and its signature holiday, Purim, it is good to reflect on Armstrong's great legacy of joy.
In songs such as "What a Wonderful World" (a personal favorite) and "On The Sunny Side Of The Street," Armstrong helped people find joy in a troubling, and often bleak world.
The value of joy is especially relevant as Purim approaches. We are told in the Book of Ester that the thirteenth day of Adar is meant for " gladness and feasting."
Now that Purim is almost here (it begins Wednesday night), we have an opportunity to take a break from our fretful lives. On Purim we are commanded to give tasty delicacies to the less privileged, to our friends, and to ourselves.
It is a time to be joyful and share joy. It is an opportunity to celebrate and eat Hamantaschen cookies, so "why not direct our feet, to the sunny side of the street?"
1608 Total Views
1 Views Today
Comments
comments
Powered by Facebook Comments