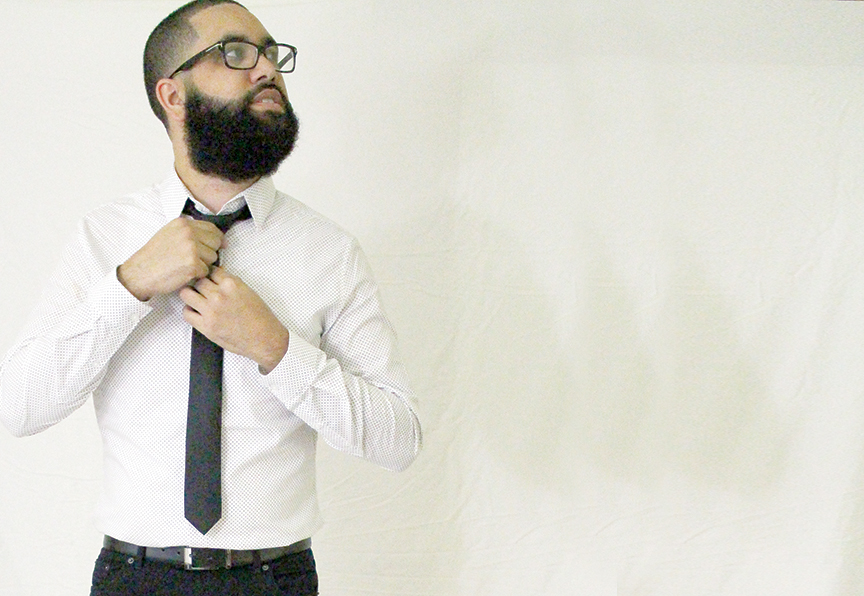 By Ivan Gomez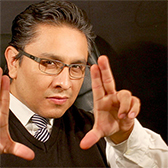 To start off, let's talk about what you have been doing in the last couple of years. How is La Mega 87.7 treating you so far? Hey what's going on my friend! First off, thank you for reaching out for this interview! The past few years have been great. I have been super blessed to be busy with so much dj/production work. "La Mega" is cool; it is still at the beginning stages and is still growing. I would like to have my own show with full creative control; I know I can really change the radio for the good. Let's see what happens (laughs).
At what age did you decide you wanted to be a DJ? And why a Dj?
I started when I was twelve. I just fell in love with the party vibe and crowd control. I love being able to make people feel good on the dance floor and the air waves. It's all about having fun.
How did it all start for you?
My father used to let me tag along with him to all these Salsa concerts when I was a kid. I loved being there with him and just watching how the old heads lived life. It was such a different time back then. The love for music was so genuine; when the bands would take a break I could still hear music playing and still see people dancing. The energy was just unexplainable!, people jumping up and down, hands in the air and repeating whatever the person on the mic would say, someone was controlling hundreds of people all at once! I asked my father: who is that and he told me: that's the dj, I found where the dj was and that's the only place I wanted to be at every concert or festival; I no longer cared about the bands or what the old heads had going on! The rest is history!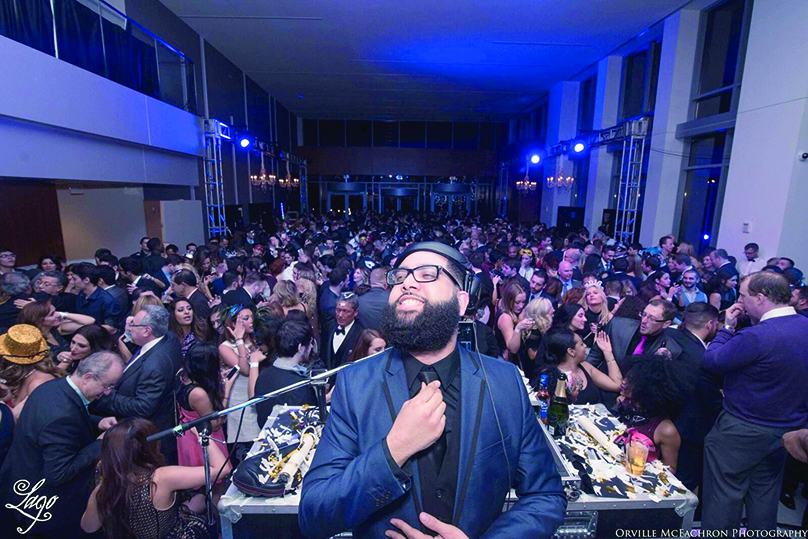 What equipment did you use?
I started out with two Technic 1200 turntables, a Gemini mixer and a milk crate full of vinyl records, I would plug that mixer into the back of an old Magnavox boombox I had and just let loose. Today I use whatever the club has available (anything except numark products)!
Who were some of your favorite DJs growing up?
Danny Rivas from Lorain was the first dj I had ever seen playing live, he was the one at those concerts, the banner might have said Willie-D but the man with the control was Danny Rivas. Around my second or third year in I was able to see Dj Sipie from Cleveland play at a house party in South Lorain. I got to see him and Danny Rivas battle (it was great)! Other guys I looked up to was Kendo, Kaos, Jazzy Jeff, Jam Master Jay, Playero, Dj Laz and of course my mentor the late great Jinx Paul (may he rest in peace).
What advice would you have for DJs just starting out?
Man, I have to charge for that advice "lol". My only advice that I will give to the new guys is: Don't do this art form halfway! If you want to be a dj then RESPECT the art! Check your history, do your research, learn why we really do this, respect our craft! Do not undercut your fellow djs, do not and I repeat, do not DJ for free!, you wouldn't work at Ford for free so why would you dj For Free! Dj's if you are serious about it and need anything just reach out. We consult and manage djs all the time.
What's your opinion on the Latino Cleveland Dj scene? I always hear the same names… Or is it just me? Am I missing something?
All honesty some people will be offended by my following comments but hey, it is what it is, somebody has to be honest! I can say, there really isn't a Latino Dj Scene in Cleveland. You may hear the same names because 95% of these guys all low ball and undercut each other just so they can say that they are the dj at these bars or to hear their names on the radio (laughs).
Let's just keep it real, it's just a Dj Scene and a few guys who only cater to the Latin community by choice or because that is all they know. I personally refuse to be called a Latin or Latino dj, I am a DJ, I cater to every genre of music. I am what you may call an Open Format dj, I'm one of the very few who can merge all cultures and walks of life into one room and just provide a great vibe! This is something that took me many years to accomplish, one thing for sure there is no unity or loyalty among djs in Cleveland.
There are a few djs that understand the business aspect of the dj art form but then you have guys that just have zero respect for their fellow djs; you have the under cutter, the guy who just down talks his fellow djs to just get a booking at that bar, I say bar because there are no Latin clubs in Cleveland (just bars and restaurants). Then you have the guy with zero skills and talent, he just thinks he is a dj because he has folders of music and a laptop! That's not the case at all because everyone has folders of music on their laptop (that doesn't make them a dj).
What about the Dancing Clubs, do you think we have enough clubs or do we need more?
Cleveland has many clubs, could we use more? Yes, of course! Now for the Latin community that is more tricky, we have ZERO Latin clubs in Cleveland (we need one bad)!
The Latin community is very segregated in Cleveland, you have the salsa community and then you have everyone else, they do not mix at all, you might get a few people from each crowd to step out of their comfort zone but not enough to say Latinos united always.
What's your favorite track that you like to play?
I have so many (laughs); I guess it just comes down to what venue I am playing at or what crowd I'm playing for, every night I am playing for a completely different crowd at a different venue, I'm never playing the same set two nights in a row, the perks of being an open minded open format dj, you can have fun anywhere with any crowd (English or Spanish or both)!
I'm very critical to the main stream or commercial reggaeton, that ones we listen to on Radio or TV, and it's not because of the music, in fact, I love some reggaeton songs, but my problem is the lyrics, too much sex or too much sexual content, and remember, most of the Latina teenagers listen to this music, considering Latina teens continue to face the highest rates of teen pregnancies, what's your take on this? Remember I'm not talking about other cultures, I'm talking about Latinos in the Unites States.
Everyone is entitled to their own opinion, that's what is so great about our country, I totally understand what you mean, music has definitely changed over the years, well, let me take that back! Mainstream music has changed! You have to understand, the sexual content has always been in the music.
The only difference these days is the level of acceptance in the media has changed, people criticize reggaeton so much as if reggaeton was the first genre in Latin music to over express sexual content, please people, stop it! Calm down! Cálmate! Those same critics love Salsa, go to Salsa events and dance all night to Salsa, Salsa has a crazy amount of sexual content in its lyrics from the Fania days to today's Salsa movement.
The same with Latin Rock, Bachata, Merengue and Cumbia, the only thing that slows them down on down-talking those Latin genres is that they are held at more upscale venues and most of the time cater to an older crowd. I remember growing up and people talking down on Salsa and the lyrics of songs by artist such as Lalo Rodriquez, Frankie Ruiz, Eddie Santiago, Hector Lavoe. Today these guys are legends and their music is played at events and danced to by the same people who down talk reggaeton. It's just funny to me. Bachata was banned from radio when it first came out, now Romeo Santos and Prince Royce dominate radio and TV, now they don't talk about them anymore.
Turn your TV on to your favorite novela or turn your radio on right now, I guarantee you there is a Salsa, Merengue, Cumbia, Latin Rock or Bachata song playing right now that has crazy sexual content in the lyrics, nobody will say nothing about that though. Latin female teenagers aren't just listening to reggaeton, they love Romeo, Marc Anthony, Carlos Vives and Shakira. My thing is you can't judge our youth by the music they listen to on the radio or the novelas and videos they watch on TV; you have to remember there is some non-teenager in charge at all of these media outlets who is giving the ok for this content to be played on air or this sexual content to be advertised on billboards and shopping ads.
I believe if the parents raise their kids with good morals and understanding of everything that is going on in the world (the good and the bad) then your kids will make good choices, if you sit and just judge them or only single out what you as the parent feels is no good then the growing child will eventually become curious as to what else the parent has left out and why the parent was so judgmental and quick to single out only one thing. I'm a proud parent of a Latin teenager and I leave nothing out when explaining to him the good and the bad (in life, music, media and everything else). Nothing but good choices has come from this. Parents just need to communicate with their kids a little more instead of being so judgmental that's all.
You have to outline your definition of "judge"… Nowadays people use that word to silence opinions, criticisms or advice, we all on this together parents, family and society, and you right, most of the Latin music is full of sexual content, but, why should we think is ok? Again, mainstream music is just a reflection of our culture and has changed(?) So, how much has the scene changed since you started DJing?
Man! it has drastically changed, from the music to the equipment we use and the pay we get, some djs have been able to keep up with the times while others are still stuck in the past (musically, talent wise and technology). All in all we are still learning. It's endless!
What is the craziest thing that has happened to you as a DJ in 2016?
I'm so humble to have been blessed with a really great dj year but our dj community lost a great brother, friend, father and amazing dj: Jinx Paul. Losing Jinx has to be the craziest thing to happen to me last year. Miss you my brother!
What are your plans and goals in 2017?
Take more trips this year than I did last year and retire from the club scene as a dj. This year makes 25 years as a dj so I think it's the perfect time to walk away from the club scene, I will continue to manage and consult djs, I will also continue to dj private events (corporate, quinces and weddings). After this year I no longer want to dj in the clubs, unless I'm booked as an artist to perform my own records like: Diplo, Kaskade, Marshmello.
I will be stepping back into the promoter world again just like I used to back in the day. I see a lot of promoters just going about their events all wrong and treating their djs like they are not needed. The dj is key to all events! I'm going to change that again! They will respect the dj (especially if I'm managing them). So prepárate!
Other than Cleveland, what other cities or states have you performed in?
Man! The list is crazy! I have traveled all over the world to perform my dj sets (from Europe to South America to the Caribbean). In the US I have spun in most of the major cities from Miami to Los Angeles to Austin, Dallas, Phoenix, San Diego, Orlando, Connecticut, Kentucky, Chicago, Pittsburgh, Vegas and many other smaller cities, It's all about traveling as a dj! It's cool to dj in your city but why stop there!
Why not leave that 5 mile radius these local guys want to be kings of, I don't want to be king of Ohio! I want to be free with a nice bank account and own some land in a tropical island! So those fighting to be king of Cleveland can go ahead, it's all yours (laughs).
Do you follow a certain structure when creating DJ sets? Or just whatever!
No structure at all; I feel the vibe and just go from there! It's all about having fun with it and trying something new all the time!
Where can we hear your music?
You can find mixes on my site www.flacoflash.com (you can book me there too). I also have a mix-cloud page (mixcloud.com/djflacoflash)
Do you want to add anything else or have shout outs?
First off thanks to the higher power for allowing me to come this far! Much love and respect to my family (my #FINR circle).
Saludos a la gente mía de "Lo Máximo Productions" and "Porter Roc Ent." También saludos a todos los haters (I can't hear you all the way up here on this plane MMG) Dale!
Well my friend, thanks for this interview and your time!
1166 Total Views
9 Views Today
Comments
comments
Powered by Facebook Comments