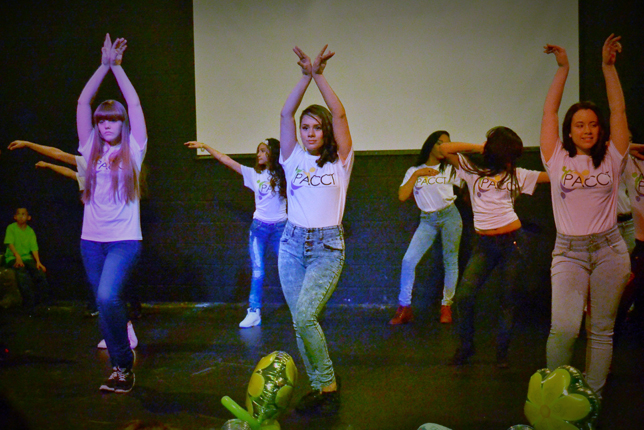 Por: Zayra Ramos-Ortiz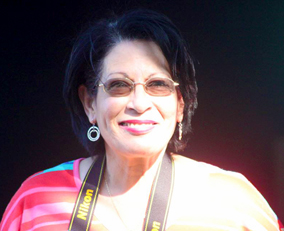 CLEVELAND – Alrededor de 150 personas visitaron El Centro Cultural Julia de Burgos, localizado en la Avenida Detroit número 5209, para divertirse con el  segundo programa anual conocido como PACCT (The power of Art, Culture and Community Together) el sábado, 14 de marzo. 
 El acto de apertura estuvo a cargo del grupo conocido como Cheerleaders, en donde las niñas bailaron dos canciones, siendo una de ellas "We have Spirit".  Las cheerleaders vistieron la camiseta blanca del Centro, la cual tiene las letras JDB en color rojo, pantalones negros y tenis blancos. Un apocalipsis zombi estuvo simbolizado por el grupo Coquí, el cual sus integrantes se encuentran entre las edades de 5 – 11 años.  Vestidos y maquillados como zombis interpretaron y bailaron  la canción "Zombie" de Michael Jackson.
Le siguió al escenario un poeta local hispano, Roselo, o mejor conocido como "El Pollo Loco", el cual interpreto dos de sus poesías.  Una de sus poesías lleva el nombre "Revolution", la cual es una poesía cristiana. Para asombro del público, un desfile de las candidatas a "Ms. Puerto Rico Image" subieron al escenario.  Todas las candidatas estuvieron vestidas en traje de color blanco llevando la cinta con el nombre del pueblo que representan.
Lola Serrano, una niña de 12 años que está en el séptimo grado y la cual tiene el síndrome de Tourette, un desorden del habla, interpreto una poesía creada por ella.  A esto le siguió el grupo "Caliente Flavor", el cual interpreto un baile-drama.
 Como parte del entretenimiento, el policía Freddy Díaz, regalo al público $10.00 a la persona que adivinara cuál es su profesión.  Converso de su vida como policía y menciono  que están aquí para ayudar a la comunidad.  Una pequeña educación sobre CPR fue mostrada en forma de obra para darle entendimiento  al público  de los pasos que hay que seguir cuando se encuentren en la situación y haya que llamar al 911. 
Le siguió en el escenario el grupo Sabor Latino, los cuales bailaron al estilo "breaking dance".  El breaking dance, o baile de calle, fue producido en Nueva York en los años 80's por jóvenes africanos y puertorriqueños.  Los integrantes del grupo desfilaron frente al micrófono dando un mensaje de lo que significa "bullying", y como las personas pueden suspender estos actos.  El bullying  es el uso de fuerza, abuso e intimidación para dominar a otros agresivamente.
Por último, el grupo Explosión Divina, los cuales utilizaron la camiseta del evento PACCT, interpretaron las canciones "Tomorrow" y "Hero".  Cada uno de sus miembros dio a conocer  cuántos años llevan bailando y la razón porque bailan. 
 La música de todo el acontecimiento estuvo a cargo del DJ Flaco Flash. 
 Una rifa de un pintor hispano, Kevin Fernández fue llevada a cabo.  Kevin tiene 24 años de edad, y es natural de Cleveland.  El cuadro rifado fue un retrato de un Conde.  La pintura fue hecha en blanco y negro.
 Un buffet gratis con diferentes comidas fue ofrecido al público.  Este incluyo pollo asado, Mac and cheese, bizcocho y refresco.
 La actividad fue apadrinada por Key Bank.
744 Total Views
1 Views Today
Comments
comments
Powered by Facebook Comments