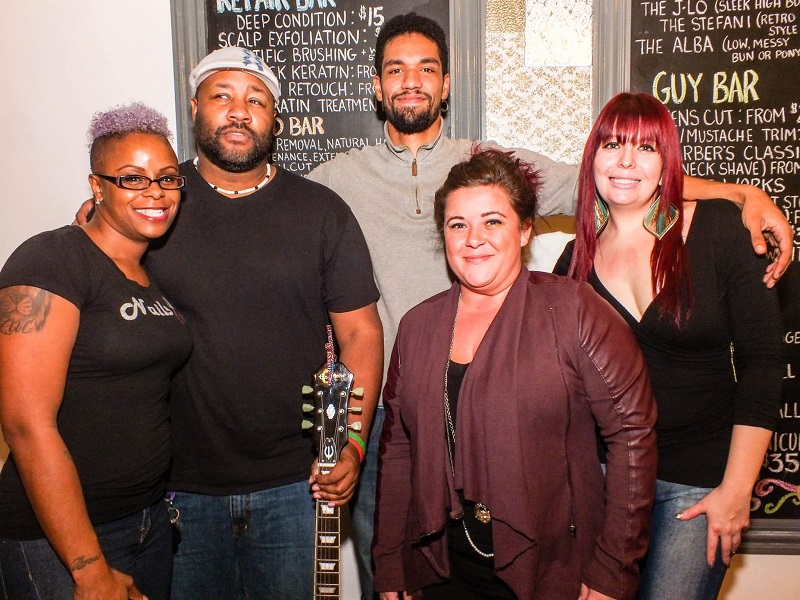 A beautiful thing happened Saturday December 12th when Eternal Salon in Rocky River held a holiday makeover to benefit the fight against cancer. Not only did the salon raise $300 from specially priced express services such as facials, shellac manis and satin hand massages, they also were able to contribute five wigs from loyal client signups. The real star of the day, though, was Erin Schuler of Strongsville, the wife of a brain cancer patient. Erin was nominated by Eternal Salon's new charity partner, The Gathering Place, a local cancer support center, to be pampered at the salon with a complementary makeover that included a cut/color/style with hair extensions, makeup, nail treatment and other services. Erin also received a new shawl and gift basket donated by Cleveland fashion designer Stephanie Morris Nunn from her knit contour line Nadira. Ms. Nunn, whose work is multiaward
winning, is visually impaired. Putting the frosting on the cake was Maurice's Clothing Boutique in Rocky River, who contributed a $200 Visa gift card. The festivities also included live acoustic music performed by veteran singers Khalil Malik Ismail and Victor Johnstone, who are well known around Cleveland's Karaoke scene. Beer Bellies, an up-and-coming local micro brewer, served assorted appetizers.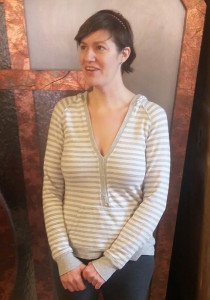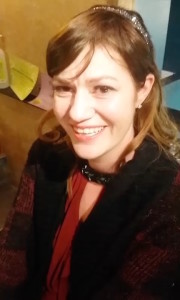 "Being able to help those who have been touched by cancer and giving them a moment where they can suspend time and enjoy a special moment for themselves is the best gift we can give," stated Nicole Breitmayer, Eternal Salon owner. For people who are recovering from cancer, Eternal Salon offers organic hair color/styling products, natural hair styling, hair extension/wig options and natural nail care. Their next makeover event with The Gathering Place will be held next Mother's Day. Find out more about Eternal Salon by visiting their facebook page or their website at www.eternalsalon.com. Or to book an appointment call 440-710-4447. Eternal Salon is located at 19063 Lake Road in Rocky River. The Gathering Place offers a wide variety of free programs and services that address the emotional, physical, spiritual and social needs of those touched by cancer. They have westside and Eternal Salon's Bene fit for Cancer a Beautiful Success, cont'd eastside locations. To learn more about The Gathering Place, visit their website at www.touchedbycancer.org.
1003 Total Views
1 Views Today
Comments
comments
Powered by Facebook Comments