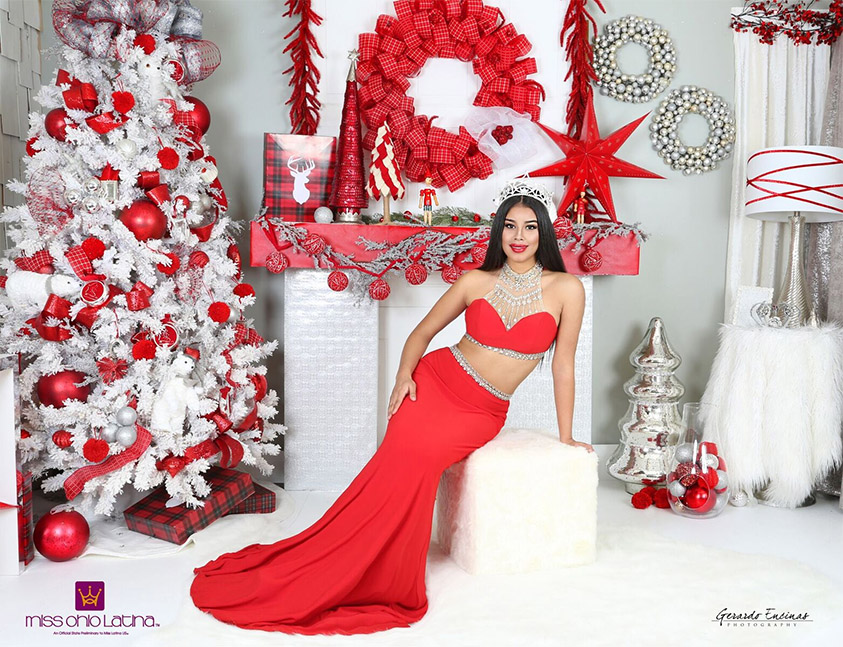 Miss Ohio Latina 2017, is Paulina Rivera from Puerto Rico. She starts in pageants when she took the title of Miss Cleveland Hts. 2016 and now she is our Miss Ohio Latina 2017.
With these holidays and the 2017 approaching we interview Paulina Rivera to know a little bit more about her traditions during these special times.
How do you celebrate the holidays?
During the holidays I like to celebrate with family and friends. Nothing is better than being close to the ones you love all together in one room with hot chocolate and smiles all around
What do you thank for 2016 and what are you waiting for in 2017?
While I'm excited for the New Year, I am so very grateful for all the opportunities that have been given to me and I'm also thankful for all the relationships I have acquired during the year and most of all I am grateful for my family that have supported me this entire year filled with obstacles. I am forever blessed for having them.
In 2017 I await for a year of happiness. I want this year to be a I surpass all my goals and exceed all expectations. I want to inspire as well as be inspired and move forward as the year continues.
What traditions did you have in your country that you still celebrate in the United States?
One of our family traditions is making delicious desserts with my grandmother such as flan and tembleque which is one of my favorites. Another happens to be on Christmas Eve, where we do a big dinner with the entire family since some of my family is in Puerto Rico we like to video chat them and after we go around one by one and talk about stories from our childhood
What gift do you remember most from your childhood and why?
A gift I remember the most from my childhood is my mother and her advices. She's a blessing and she has always given me the gift of love and support which I will always be grateful for
What message do you give to our Latin people in 2017?
Lastly, to the beautiful Latin Community, we must stay united and share our love for our culture with one another.
2017 is a year to inspire the children of today to be the role models of tomorrow. We should always motivate the younger community and share our values because they are our future. As well as to the young men and women, we must surpass all stereotypes of education and transcend all limitations.
Education is our strongest weapon and we must use to it. This year is for love and ambition and I wish everyone blessing and a happy holidays from my family to yours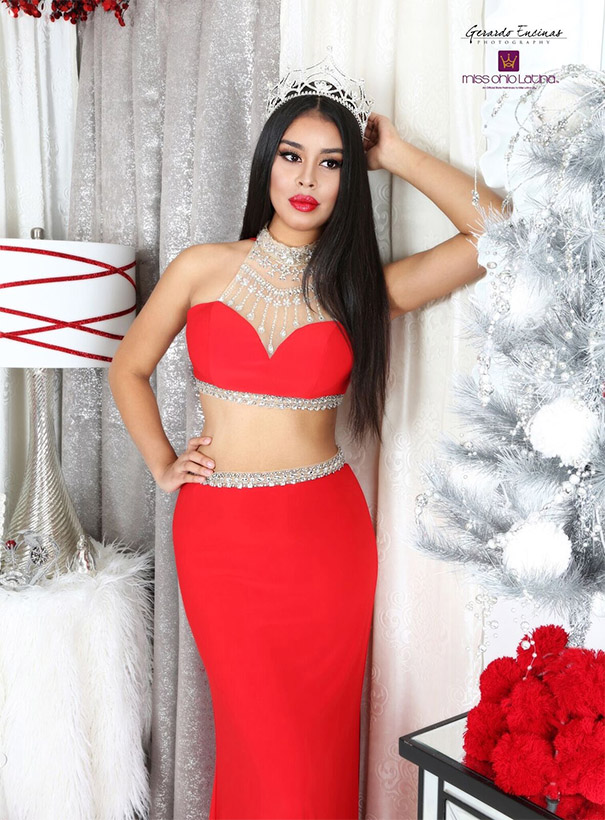 812 Total Views
1 Views Today
Comments
comments
Powered by Facebook Comments