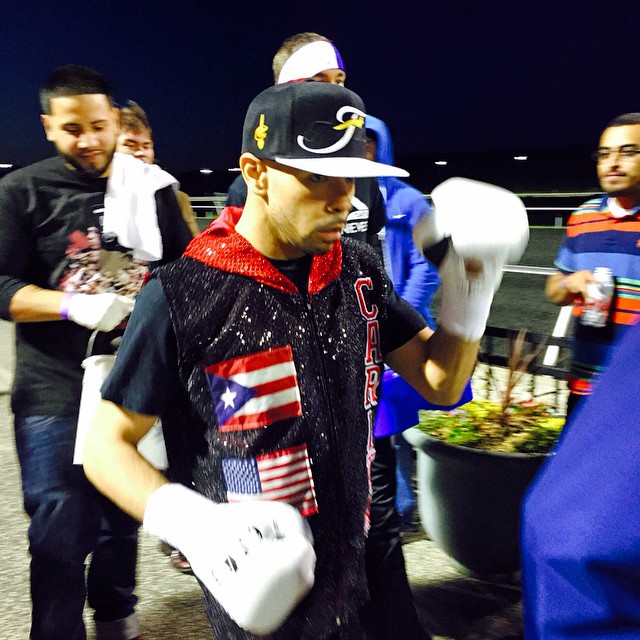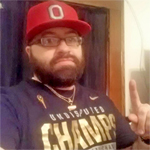 Antonio "Carita" Nieves remained undefeated with a one punch knockout win over Gabor Molnar on Saturday night at the Presque Isle Downs Casino in Erie, Pa.
Nieves, well known in Cleveland boxing circles due to his five Cleveland Golden Glove titles, improved to 12-0 with 6 knockouts, while Molnar fell to 16-8.
Molnar entered with the most professional experience Nieves had ever seen in the ring, but it didn't matter as a counter overhand right to the jaw floored Molnar and referee Ernie Sharif counted to ten just 1:57 into the eight round scheduled bout.
"Every time he threw his jab he never put it back in position to protect himself," said Nieves. "In the first couple of seconds of the fight I landed one counter right before the knockout blow so I knew that I could set him up to land the blow harder."
There was little doubt that Molnar was going to be able to rise to his feet after the final blow that Nieves landed.
"The way he went down, I figured he wasn't getting up," Nieves said. "He went down hard. I wasn't really surprised because I was the bigger, stronger fighter and we knew he wasn't going to be able to withhold much. We worked on that counter punch several times in training."
This was the second straight fight in which Nieves was in the main event, but this time out, it was much closer to his hometown. Nieves headlined in New York City his previous fight, but with this one much closer, Nieves didn't show any jitters with his fans screaming his name.
"Walking up to the ring with my team I could hear my family and my friends cheering," said Nieves. "That just put more electricity in my body."
With Molnar entering with the experience edge, Nieves' team, led by trainers Joe Delguyd and Francis Figueroa, had the perfect game plan.
"The strategy coming into this fight was to use my jab, punch in combinations, and slow him down as the rounds went by," Nieves said. "My trainers didn't say much right before the opening bell because we expected this outcome sooner or later."
Not that it was necessary, but a highlight reel win will serve as a confidence booster for the 28 year old Nieves.
"A win like this helps my confidence because I can change a fight with one punch," stated Nieves.
Even though Nieves is coming off the biggest win of his career, he's wasting little time celebrating and is anxious to get back in the gym.
"I'll be back in the gym on Tuesday," Nieves said.
There could be a big announcement coming in the next couple of weeks for Nieves, who is quickly climbing up the ranks in the super bantamweight division.
1103 Total Views
1 Views Today
Comments
comments
Powered by Facebook Comments