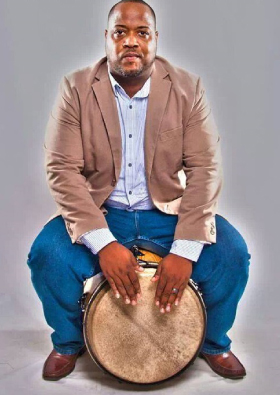 Julia de Burgos Cultural Art Center wishes to invite you to join in our 25th Anniversary Celebration. True to our mission this gala will highlight Puerto Rican and Latino music, dance, and of course, the most delicious food (comida) in Cleveland which will be held on November 1st Saturday at 5pm at the Cleveland Public Library Downtown/Brent Hall 323 Superior Ave. Cleveland, OH 44114. The keynote speaker will be Dr. Pablo L. Rivera, from Puerto Rico who will be discussing the cultural identity and history of Puerto Ricans and the music of Bomba. He will also do a musical performance with his group Restauración Cultural .
Dr. Pablo Rivera is a dancer and musician who specializes in bomba, an Afro-Puerto Rican dance form in which the dancer challenges the drummer to follow and accentuate his or her movements. Rivera's work as an artist focuses on promoting bomba as a participatory community practice. He is a founding member of Restauración Cultural, an organization dedicated to the promotion of Afro-Puerto Rican culture through concerts, workshops, and other educational programming.
Since 2009 Rivera has also served as co-director of Proyecto Union, a performing and educational group that travels internationally and promotes communication between diverse music and dance practitioners in the African Diaspora. With Proyecto Union, Rivera has organized exchanges and collaborations with Afro-Caribbean arts groups in Martinique, Guadeloupe, Mexico, and U.S. cities including Washington D.C., Chicago, and Los Angeles.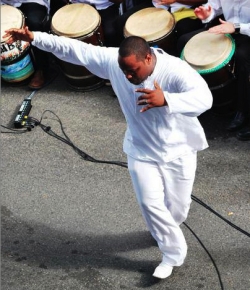 Rivera is also a scholar, currently writing his doctoral dissertation on Afro-Puerto Rican cultural history at the Centro de Estudios Avanzados de Puerto Rico y el Caribe in San Juan, Puerto Rico. For more information call Julia De Burgos 216-961-2970.
669 Total Views
2 Views Today
Comments
comments
Powered by Facebook Comments