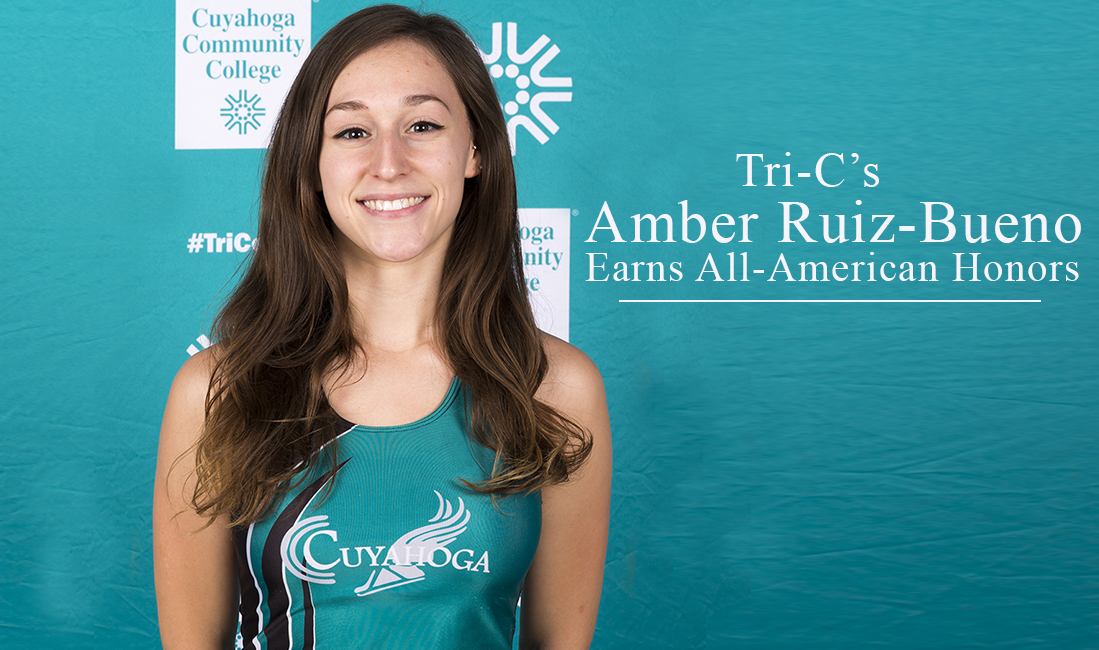 CLEVELAND — Cuyahoga Community College (Tri-C®) runner Amber Ruiz-Bueno registered a pair of All-American performances at the 2017 NJCAA Indoor Track and Field Championships held March 3-4 in Kansas.
Ruiz-Bueno finished fourth in the 1,000-meter run and sixth in the 600-meter run, becoming the first Tri-C track athlete to earn All-American honors in two individual events while competing at a national championship meet.
The sophomore from Willowick set a Tri-C record while clocking a 1:32.22 competing in the 600-meter run at the championships, lowering her previous mark.
She ran a 2:59.12 to finish fourth in the 1,000-meter finals.
Ruiz-Bueno also ran a leg of Tri-C's distance medley relay, which finished seventh while setting a school record. She was joined by Naleta Andrews (freshman/Shaker Heights), Sonnie Sauvinsky (freshman/Rootstown) and Caroline Lapish (freshman/Madison).
The team's longtime track coach, Don Cox, said hard work carried Ruiz-Bueno to her success. She came to Tri-C to compete in the long jump but transformed herself into one of the nation's elite middle-distance runners.
"She has been the biggest surprise of my coaching career," Cox said. "I've never had another athlete who improved so much over two years."
Tri-C's Rashida Harris also earned All-American honors after placing third in the shot put. The sophomore from Euclid holds the school record in the event and placed fifth in the indoor championships last season.
As a team, Tri-C finished 15th at the national championships.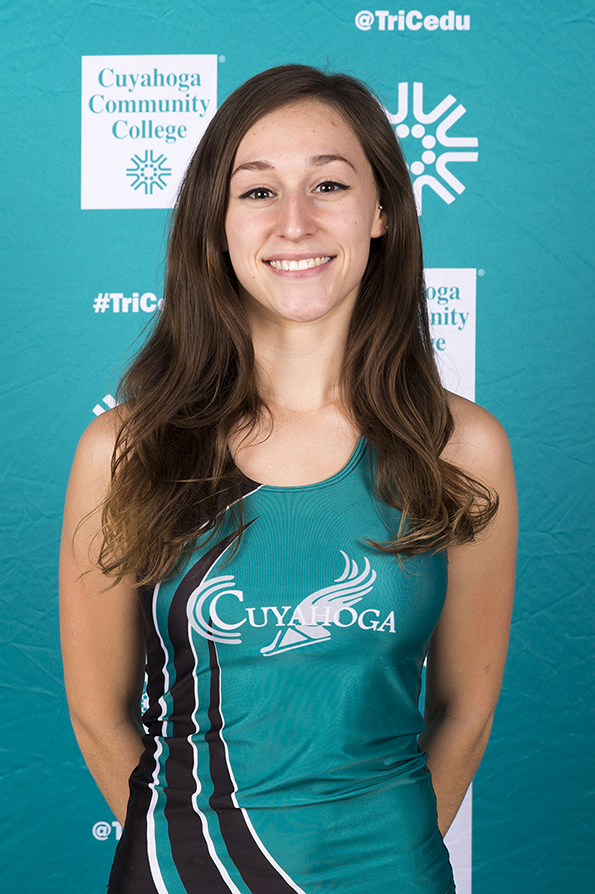 340 Total Views
1 Views Today
Comments
comments
Powered by Facebook Comments