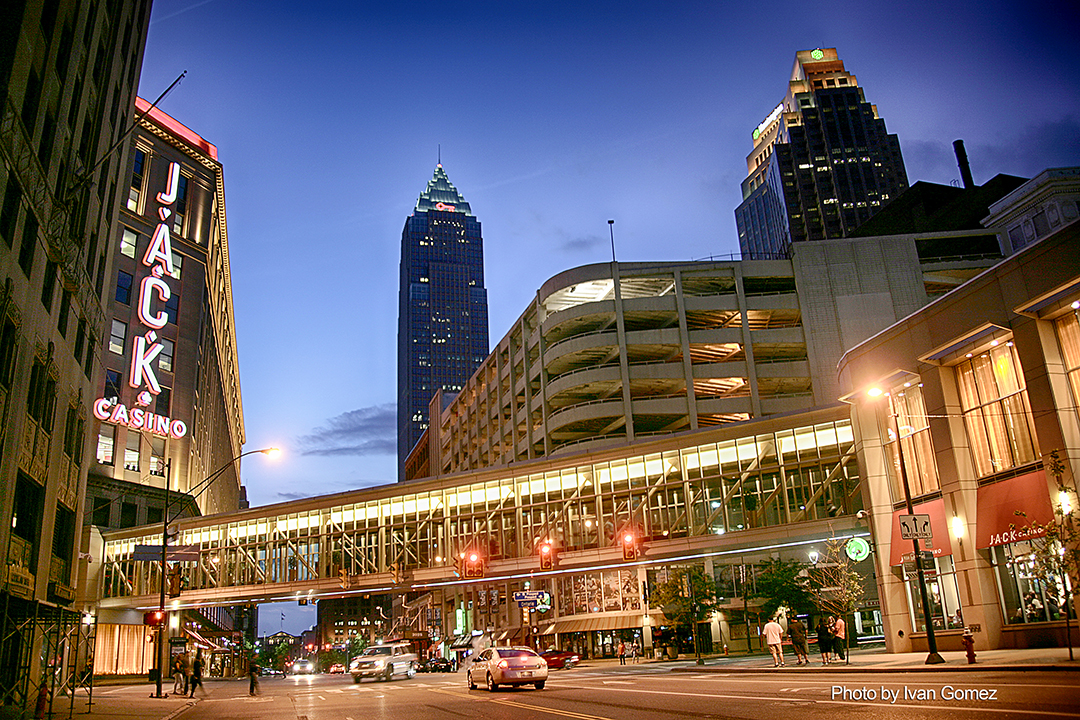 By Marie Yesenia Summers
I had the honor and privilege of speaking to the mayoral candidates. Eric Brewer, Robert Kilo, Brandon Chrostowski, Bill Patmon and Frank Jackson. They shared their stance on Cleveland's violence and their plans to make the streets safe for residents and visitors. Also, their plans to address the lack of development in poor neighborhoods. Below is a summary of each candidate's opinions
Cleveland has been experiencing a renaissance but it has been in the local and national news for violence and police shootings. How can Cleveland residents and the police form a better relationship?
Bill Patmon
Mr. Packman has strong views on community policing. There has, to be a melling together of law abiding citizens and police officers. There is literally under 14,000 people in the police force while we are policing more than 300,000 people. A significant number are under educated, less communicative and have some bad intentions. It takes the good people and the police in order, to have a community that works. We need to use some of things we had in the past. We had community policing which we longer have now have to a great extent. We had mini stations. Those kinds of things, that get police out of their cars and interacted with the general, public and create relationships. It's not snitching, it's being a good citizen and looking out for your neighbor.
Eric Brewer
Mr. Brewer intends to reform the Cleveland Police Department and bring constitutionally compliant conduct to Cleveland police officers with their interactions with the general public. There will be no unlawful stops, searches, arrest or uses of force and no concealment of those actions tolerated by my administration. The mayor has, to be the enforcer of the constitution and state and federal laws within the police department. The key for me is increasing visibility putting officers on the streets in marked cars so they can be clearly seen by the public. We have a lot of retaliatory action due to a lack of justice. Police training hours must be increased. They only get 12 hours on the law. Police officers need to be accountable for crimes they commit.
Brandon Chrostowski
Mr. Chrostowski, believes the renaissance of the Cleveland is primarily only in downtown. A majority of Clevelanders have not benefitted from downtowns improvements, these neighborhoods are still struggling. There needs to be new leadership, not only of the city but also the police. The new leadership to think outside the box and work with the community to move forward. They must have minorities as part of the process, they must have real power and not just as a token. Increasing the number of officers is key, they can interact with the community. Ultimately, police officers and leadership must be held accountable. Leadership, accountability and, training are vital.
Robert Kilo
Many people in Cleveland are not experiencing a renaissance. Violence is spiraling out of control. Every life lost to a bullet or a crime is a tragedy. Mr. Kilo, has a plan not only to quell violent crimes but to dramatically decrease them. Safety is the most important issues, the safety of the residents is paramount. Mr. Kilo's message unites and not divides and believes a mayor's first priority is to ensure the safety of Cleveland residents.
Frank Jackson
The safety and well-being of our citizens is my top priority. It our goal to hire 90 additional police officers per year who understand and believe that being a part of the community is essential to the success of the community. Our district commanders are committed to the philosophy of "Community Policing" and encourage open communication thru positive dialogue. Programs like Summer Ice Cream Socials, safety fairs and police outreach programs like Coffee with Cops helps build trust and relationships with the public.
How are you going to address the lack of improvement in poor neighborhoods? Many of Cleveland's success is focused downtown.
Robert Kilo
There's over 385, 000 residents in Cleveland and less than 20,000 live down town. You need to have a mayor that's going to serve the city of Cleveland with excellence, regardless of where they live. Leadership is about serving, serving is about listening and listening is making sure everyone is represented. I want to see growth, more jobs, higher graduation rates and homicide rates to decrease. The neighbors and citizens should feel they are being heard and right now, I'm convinced a large majority of them don't feel represented at city hall.
Bill Patmon
When I served in Cleveland's city council I did some very innovative things. A million dollars a year out of the Browns bond proceeds and gave them to the Cleveland public schools. I created a neighborhood equity fund and, the money went out into the neighborhoods. It's not the neighborhoods versus down town, we are one city.
Eric Brewer
The mayor has the authority to pressure the banks to invest in neighborhoods development through the Community Redevelopment Investment Act. The mayor must put pressure on banks to invest in the communities. Loans need to be created from the four and a half billion dollars the mayor has at his access. Loans to restore neighborhoods, store fronts and establish new small businesses in the neighborhoods. Mr. Brewer, believes if loans aren't created to help residents then the city's money needs to be withdrawn from the bank and put it elsewhere. I would create a municipal bank, a depository bank. The mayor won't run, he'll just get reports. Instead of losing that $100,000 to banking fees, the money can be used to help the neighborhoods. We have to rethink development and how to use monies to benefit the community.
Brandon Chrostowski
First and foremost is to have a plan, presently there is no plan to help the community. Create a plan based on data, conference with all the departments and, make a plan to help all of the neighborhoods. Also, working with neighborhoods to make sure the plan aligns with what they want. We need to held to our timeline, be transparent with our results; if something doesn't work then try something new. You must find out what's broken before you can fix it. There are areas where traditional investments models don't work. A $65 million Neighborhood Transformation Initiative was created
Frank Jackson
While most of your economic dollars are generated downtown and in the University Circle area, much of those funds are then reinvested in our neighborhoods. More than 90% percent of capital dollars received are spent in neighborhoods outside downtown Cleveland. There are areas where traditional investments models don't work. A $65 million Neighborhood Transformation Initiative was created by Mayor Jackson. The initiative will help growth and wealth creation in our neighborhoods. We are investing resources in tightly and clearly defined neighborhood corridors.
You are encouraged to visit the websites of each candidate. The information will assist you when deciding for Cleveland's future mayor. Multiple attempts were made to contact each candidate.
571 Total Views
4 Views Today
Comments
comments
Powered by Facebook Comments